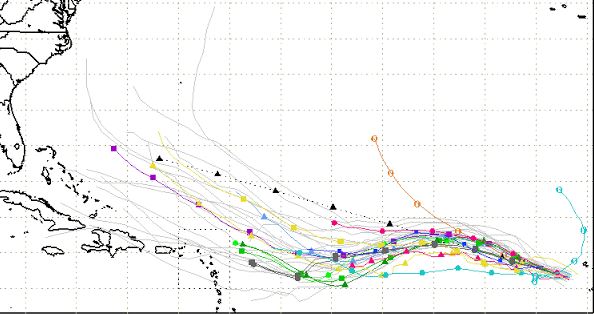 The National Hurricane Center at 10 a.m. today is expected to issue its first advisory on a developing storm in the Atlantic which became better organized overnight, and forecasters say the system could develop into Tropical Storm Irma.
This morning's NHC forecast increased to 100 percent the chance the low-pressure area would develop into a cyclone within the next 48 hours.
"The system is forecast to gradually intensify and move west-northwestward to westward at about 15 mph over the tropical Atlantic during the next several days," stated the 7 a.m. CST update.
Santa Rosa County Emergency Management has provided information you need to prepare ahead of any potential storms. Click here for a list for a disaster supply kit:


http://www.santarosa.fl.gov/emergency/supplies.cfm