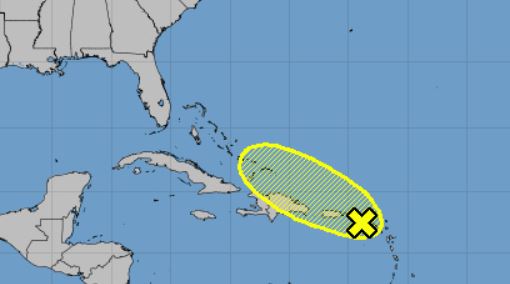 The National Hurricane Center reports that a tropical wave near the Leeward Islands will meet with unfavorable conditions for further development.
"Disorganized showers and a few thunderstorms extending from the Leeward Islands to Puerto Rico are associated with a tropical wave interacting with an upper-level low," stated Forecaster Michael Brennan in the NHC's 1 p.m. EST update. "Significant development of this system is not expected due to unfavorable upper-level winds and interaction with the islands of the Greater Antilles."
According to Brennan, the system is expected to bring locally heavy rainfall to portions of the Leeward Islands, the Virgin Islands, and Puerto Rico over the next couple of days as it moves generally westward to west-northwestward.
* Formation chance through 48 hours…low…10 percent.
* Formation chance through 5 days…low…20 p