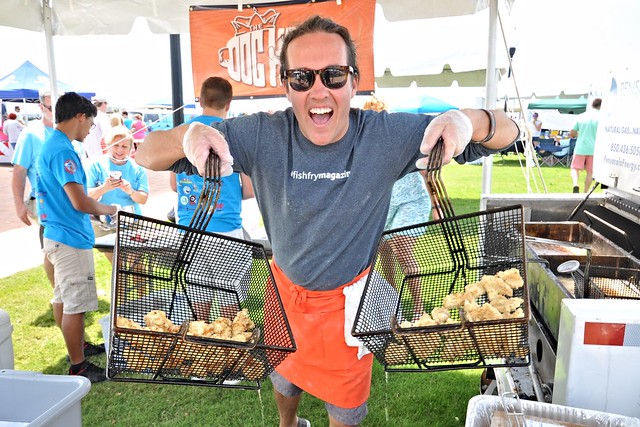 FWC photo by Tim Donovan
Join the Florida Fish and Wildlife Conservation Commission (FWC) and the Emerald Coast Convention & Visitors Bureau in Destin May 18 and 19 for the fifth annual Lionfish Removal and Awareness Festival at AJ's Seafood and Oyster Bar and HarborWalk Village.
Featuring:
Fillet demonstrations.
Family-friendly games and activities.
Art, diving and conservation booths.
Live music.
Weigh-in and awards of the world's largest lionfish spearfishing tournament, the Emerald Coast Open. Register today for your chance to win some great prizes.
Interested in being a volunteer or sponsor? Learn more at com. Thanks to our Gold sponsor, Reef Safe Suncare for their generous support.
Restaurant Week
Try lionfish during Lionfish Restaurant Week at any of the participating locations:
Learn more by visiting FWCReefRangers.com.
The Challenge
The 2019 Lionfish Challenge removal incentive program will begin May 18 and continue through Labor Day (Sept. 2). This year participants who submit the largest and smallest lionfish may be eligible to receive up to $3,000 in cash prizes thanks to support from sponsors: American Sportfishing Association, Yamaha Motor Company, Marine Industries Association of Palm Beach County and National Marine Manufacturers Association. More details on how to get rewarded for your harvest at FWCReefRangers.com.
What is Lionfish Removal and Awareness Day?
Lionfish Removal and Awareness Day (the first Saturday after Mother's Day each year) raises awareness about lionfish; a nonnative, invasive species that has the potential to negatively impact native species and habitat.
Questions?
Contact the FWC Division of Marine Fisheries Management at 850-487-0554.