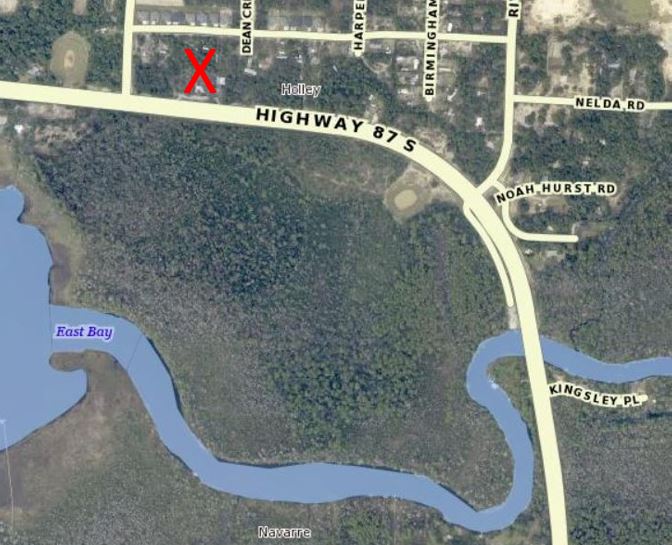 The proposed new site is located in Holley just north of East River Bridge on a parcel of land which previously housed Porter's nursery
The Navarre Beach Sea Turtle Conservation Center on May 18 submitted a proposal to Florida Triumph Gulf Coast, seeking $1.8 million for a new facility.
"We should hear something in the next week as to whether or not we qualify for it," said Cathy Holmes, founder of the center.
The nonprofit organization, which was established for the protection and conservation of threatened and endangered sea turtles and other coastal resources, is currently using a roughly 2,000-square-foot building located just inside Navarre Beach Marine Park.
The current facility is home to a 15,000-gallon saltwater exhibit and features the Shanna Litterst Education Center and a gift shop.
Holmes said the organization not only wants to keep their current facility but also needs to expand. "We are so busy and growing so quickly and receiving many requests for other sea turtles that need homes and there's no way to expand where we are."
The pre-application stated that 60 percent of the center's visitors are from out of the state and that the facility is only one of three facilities in a 272-mile area where the public can view sea turtles, including non-releasable animals.
But volunteers say they need more space.
"The Center has been forced to turn away multiple school groups of 95 to 145 children due to lack of available space. This represents both lost revenue and missed opportunity to act on our mission," stated the proposal.
The proposed site is 1.8 acres with "repairable structures." The remodel would add four saltwater pools and expanded exhibit space plus an "Ocean Zone" splash pad ADA playground.
"The new space will increase capacity for visitors and immediately multiply the number of education opportunities for adults and schoolchildren," stated the application.