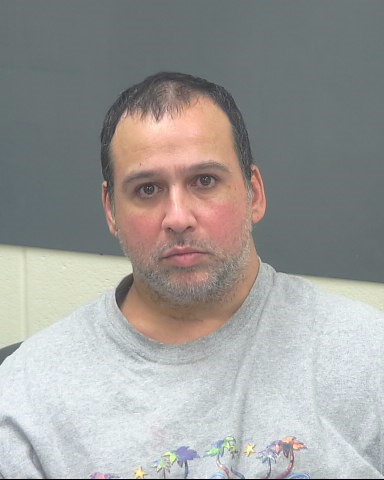 The suspect who led a Nov. 2 high speed chase, which ended with a head-on Collision on East Bay Boulevard, has finally been booked into Santa Rosa County Jail.
Mark Anthony Tusa, 48,  led Florida Highway Patrolmen and Santa Rosa County Sheriff's deputies on a chase through East Milton in a stolen truck. The suspect crashed the truck in East Milton and stole another truck, which he drove down Hwy. 87 South and onto East Bay Boulevard in Navarre, where he tried to pass a number of vehicles on the two-lane road and hit a motorist head on.
Tusa was transported to Sacred Heart Hospital in Pensacola following the crash but left the hospital. He was eventually caught Jan. 4 in Jacksonville.
The suspect was booked into Santa Rosa County Jail around 6 p.m. Sunday evening and charged with multiple felony offenses, including: vehicle theft, heroin possession, cocaine possession, amphetamine trafficking, fleeing/eluding law enforcement, aggravated assault and resisting an officer.
Tusa is being held without bond on several of the charges.