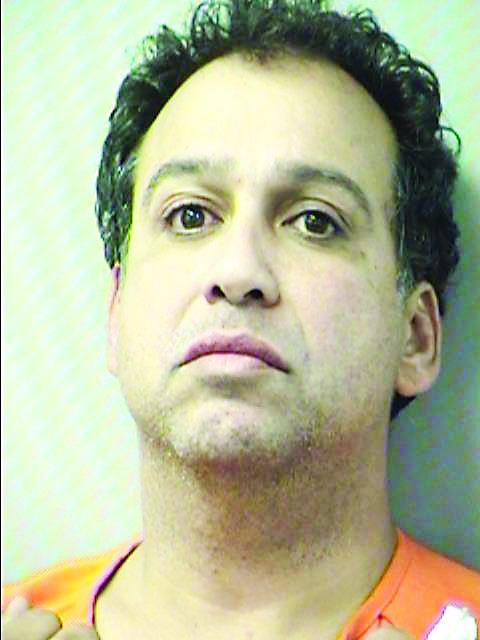 Mark Tusa, the man that led law enforcement officers on a high speed chase that ended in Navarre has been sentenced to serve 15 years in state prison.
State Attorney Bill Eddins announced Wednesday that Tusa was handed that sentence by Circuit Judge John Simon and will also serve 5 years of probation once released from prison.
Tusa entered a plea on April 11 to Trafficking in Methamphetamine, Fleeing and Attempting to Elude Police and Grand Theft Auto in relation to the incident, which occurred last November in Santa Rosa County.
Tusa led Florida Highway Patrolmen and Santa Rosa County Sheriff's deputies on a chase through East Milton in a stolen truck back on Nov. 2, 2016. The suspect crashed the truck in East Milton and stole another truck, which he drove down Hwy. 87 South and onto East Bay Boulevard in Navarre where he tried to pass a number of vehicles on the two-lane road and hit a motorist head on. During the police chase, law enforcement learned that Tusa was considered armed and dangerous.
Tusa was later transported to Sacred Heart Hospital in Pensacola following the crash in Navarre via LifeGuard's LifeGuard-1 helicopter, but the suspect left the hospital shortly after and was never apprehended for the crimes he committed by local law enforcement.
Eventually, the suspect was nabbed by the Jacksonville Sheriff's Office months after fleeing from the Pensacola hospital and was eventually extradited to Santa Rosa County to stand trial.