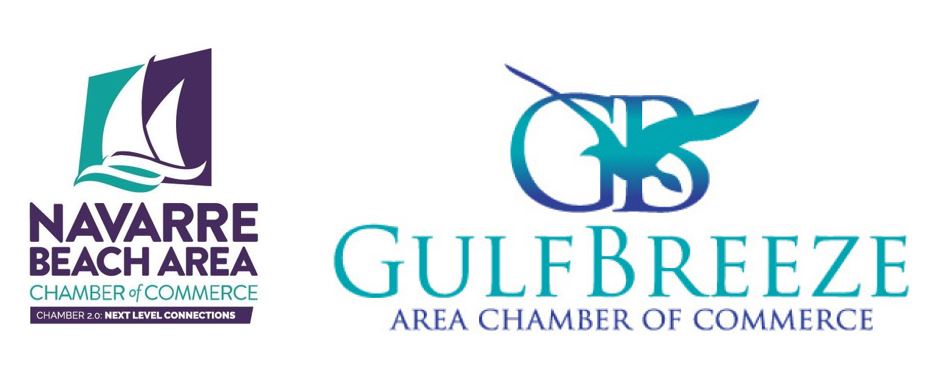 Both the Navarre Beach Area Chamber of Commerce and Gulf Breeze Chamber of Commerce offices are relocating — but for different reasons.
Santa Rosa County Administrator Tony Gomillion last summer recommended issuing the Navarre Beach Chamber a 90-day notice to vacate its leased office space inside the county-owned Visitor Information Center in Navarre Park.
The county at the time cited the reasons for the recommendation as a need for additional space for Santa Rosa County Tourist Development Office staff and personality conflicts between county and chamber staff.
According to SRCTDO Administrative Assistant Linda Tutt, since bringing tourism operations in-house a few years ago, staff has grown from 2 full-time and 1 part-time employees to 4 full-time and 1 part-time employees, plus a part-time student intern position. During that time tourism revenues have also grown to a record-breaking $2.8 million last fiscal year.
However, county commissioners ultimately decided not to take action ahead of the March 31, 2018 expiration of the chamber's $622.50 per month lease.
So County Commissioner Rob Williamson voluntarily made a temporary move out of his District 4 office in that building to accommodate tourism staff.
Ahead of the impending lease expiration, the Navarre Beach Chamber last week announced it will be relocating to a temporary site on U.S. 98, which will be announced January 8 by newly installed Chairman Mike Simpson.
The chamber also announced plans for a capital campaign in an effort to raise funds to build a permanent office.
Meanwhile, the Gulf Breeze Chamber will also be moving from its subleased U.S. 98 office space on Gulf Breeze Parkway, following a decision by the Santa Rosa County School District to sell the building it owns and leases to the City of Gulf Breeze.
"We don't have a time frame on that yet. We haven't received the notice to cancel our (sub)lease," stated Gulf Breeze Chamber CEO Kristen Loera, who said she is unaware of who is purchasing the property but that an agreement on the price has been reached.
Loera said the chamber has formed a committee to explore options for temporary and potentially permanent office space.
Additionally, the Greater Navarre Area Chamber of Commerce, a new organization which formed in 2016, is currently negotiating office space in a privately owned building near the intersection of U.S. 98 and Highway 87 in Navarre.