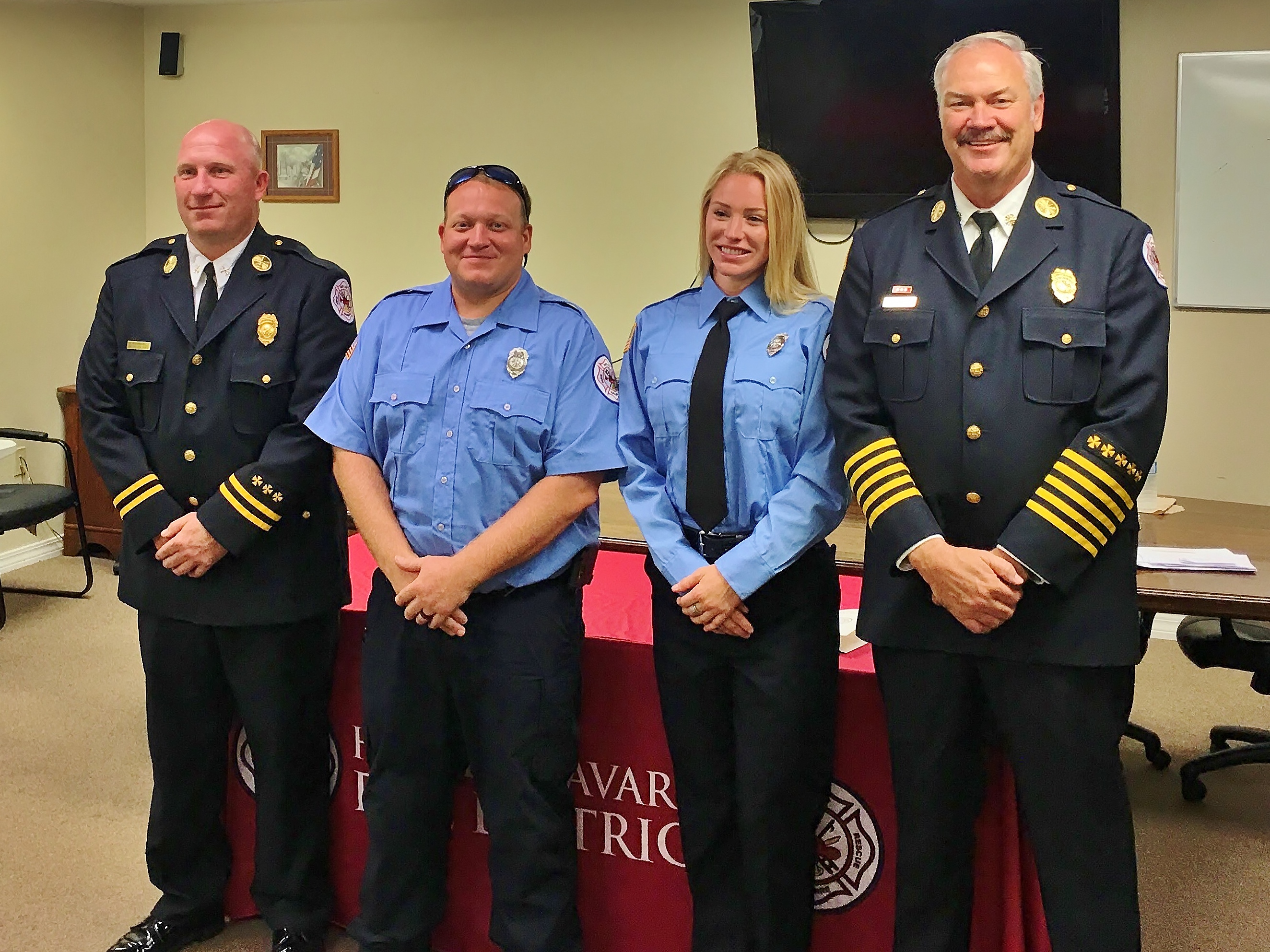 Pictured left to right: HNFD Battalion Chief Howie Rounsaville, firefighters Ritter and White and Chief Ron Norton
Holley-Navarre Fire Department is proud to announce the addition of 2 new firefighters to their team as part of their initiative to improve staffing levels and better serve the community.
HNFD tested and interviewed applicants in June for our open positions. "We were able to select 2 highly qualified candidates from this round of applicants," stated Chief Ron Norton.
Firefighter Mike Ritter and Firefighter Kailey White were selected and following a 40- hour orientation and training week these candidates began full time in July.
HNFD will test applicants again this fall.
"All was made possible by the 2016 fire assessment increase which was graciously approved by our citizens," said Norton.
The "Pin-On" ceremony took place July 13 at Station 45.