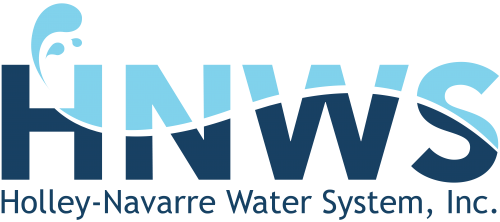 Holley-Navarre Water System CEO Rob Williamson was accused of overstepping his authority during Tuesday night's board meeting when it was revealed to the membership that he had restructured the utility's organization chart.
Board members Will Goulet and Daryl Lynchard engaged in a heated debate with fellow board member Yvonne Harper, who defended Williamson's action.
The HNWS board on April 17, 2018 approved the utility's organizational chart, including Williamson's newly established CEO position, which at the time sparked protests against his hire from the membership.
Williamson on September 25 advised the board he had restructured the company, shifting the utility's tap crew out from underneath a supervisor, who was also demoted. Additionally, Williamson reassigned sewer department employees to report to an engineer, who has only been with the company for around two years.
Williamson reportedly stated the restructuring was to improve asset management. However, some employees are upset with the changes.
"I feel it is not in the best interest of our membership," Goulet said. "The CEO reports to this Board and serves at this board's pleasure, and the organization of our company is this board's responsibility. All prior organizational charts and revisions have required board approval. The CEO is to run day-to-day operations, which do not include the organizational structure of this company."
The directors, with Lynchard and Goulet opposing it, voted to revise Williamson's job description to allow him such authority.
"Revising the CEO's job description does not backdate his authority, nor will I support any change that gives any person within the HNWS that much unchecked authority to reorganize entire departments without any review or approval. It is too much authority for any person in my opinion," stated Goulet, following the vote. "I wouldn't give any person that much control over a company that I sit on the board of…this is a horrible decision, a dereliction of our duties as board members and a failure to do our job as board members protecting our membership," said Goulet.
The board also during the meeting voted to table a decision on accepting a Memorandum of Agreement with Santa Rosa County regarding construction of a rapid-infiltration basin on Eglin Air Force Base property located just north of the Holley community.