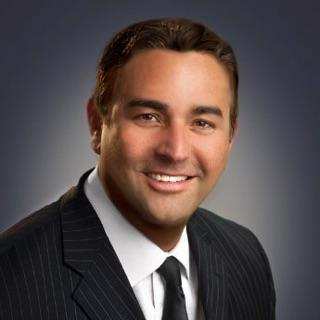 Following a controversial 4-3 vote November 21, calling for his removal from the Holley-Navarre Water System board, Brian Kelly, who was elected by HNWS membership, has issued notice he will appeal the action.
Kelly, via certified letter, provided a formal Notice of Appeal which states that "Any member whose membership is so terminated for cause, other than ceasing to be eligible, may appeal the action of the Board of Directors to the members at their next regular or special meeting."
According to Kelly, he will appeal the action of the Board of Directors at the board's January 16 general membership meeting.
"Should you elect to hold a special meeting I will require written and notarized proof that all eligible members (per HNWS Articles of Incorporation) are notified in writing," stated Kelly in the letter.
Kelly said he believes he was "fraudulently targeted" by certain board members, including HNWS President Bien May and HNWS General Manager Paul Gardner.
The eligibility of Kelly to serve on the board was called into question after HNWS management became aware that existing water service in Kelly's name was switched into another person's name in May 2016.
Recently all board members were asked to prove their eligibility to serve, and Pensacola Attorney James W. Magaha was hired to review the criteria.
Kelly voluntarily showed South Santa Rosa News his driver's license, which reflects the home on Chablis Circle as his residential address, and he claims that a utility bill in his name was provided to HNWS but not forwarded to Magaha for review.
"Furthermore I intend to call as a witness, among others, the Board's attorney, James W. Magaha to ascertain if the information I provided for his opinion was indeed forwarded to him," Kelly stated.
According to a November 20 letter from Magaha to the HNWS board, he was not provided the copy of Kelly's utility bill.
"This (bill) was provided to Paul Gardner for the purpose of forwarding to Mr. Magaha per the board's request. Furthermore Mr. May's statements at the board meeting held on November 21, 2017 indicated that information was forwarded to Mr. Magaha, which conflicts with the statements in his opinion letter," stated Kelly.
Per HNWS bylaws, a board member will not be subject to removal from office except for due cause at a regular or special called meeting of the members, following certain procedures outlined HNWS Articles of Incorporation, which require that a board member facing removal must have a minimum of five days' notice prior to any hearing and be allowed to present witnesses at a special meeting of the members, who are to receive at least 10 days advance notice of such a meeting.
"The board of directors is charged with upholding the bylaws and articles of incorporation of HNWS, and I feel that any board member that allowed this to occur is in direct violation of their elected duties."
Additionally, Kelly said it was "unbelievable" that longtime HNWS Attorney Mike Tidwell recused himself from the issue.
"(Tidwell's) job is to interpret the bylaws and article of incorporation and assist the board in making correct decisions based on the facts, even if he could not weigh in on a certain case. Maybe if rather than sitting on the sidelines, for which he will certainly be paid, he gave the board and management his guidance as pertains to the proper procedures to be followed we would not even be in this position of a duly elected board member being improperly dismissed from the board," Kelly stated.