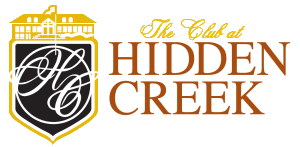 After the settlement of an undisclosed amount with former Golf Course General Manager Jim Morgan, the position at The Club at Hidden Creek is now being advertised, following outcry from club and utility members.
Morgan last week told South Santa Rosa News he couldn't make a comment about the settlement but said he was "satisfied."
The law firm of Westberry & Connors, LLC had represented Morgan in his demand for settlement with the course, which is owned by Holley-Navarre Water System, which uses the facility for the purpose of discharged treated wastewater.
Despite a majority of HNWS board members voting during an April 17 session to approve contract negotiations with John Childs, the utility this week announced the job opening for the General Manager position.
Childs, a previous Director of Golf Operations for Hidden Creek, this morning told South Santa Rosa News he was "undecided" on whether or not he would apply.
The job advertisement states the position directs all club operations to attain revenue growth, manages expenses, oversees facility and staff operations and ensures members and guests receive exceptional service.
Job requirements include five years of golf course management experience and finance knowledge, including developing and managing budgets. The ad states that a four-year degree in golf course, business or hospitality management is preferred and point-of-sale system experience is a plus.
All applications for the position must be received by June 8.
Resume and salary requirements should be sent to: Paul Gardner, HNWS/HR, P.O. Box 6539, Navarre, FL 32566-2239 or submit in person at the Holley-Navarre Water System office, located at 8574 Turkey Bluff Road, Navarre, FL 32566. The Club at Hidden Creek, LLC is an EEOE and a Drug Free Workplace.
All applications must be received by June 8th 2018