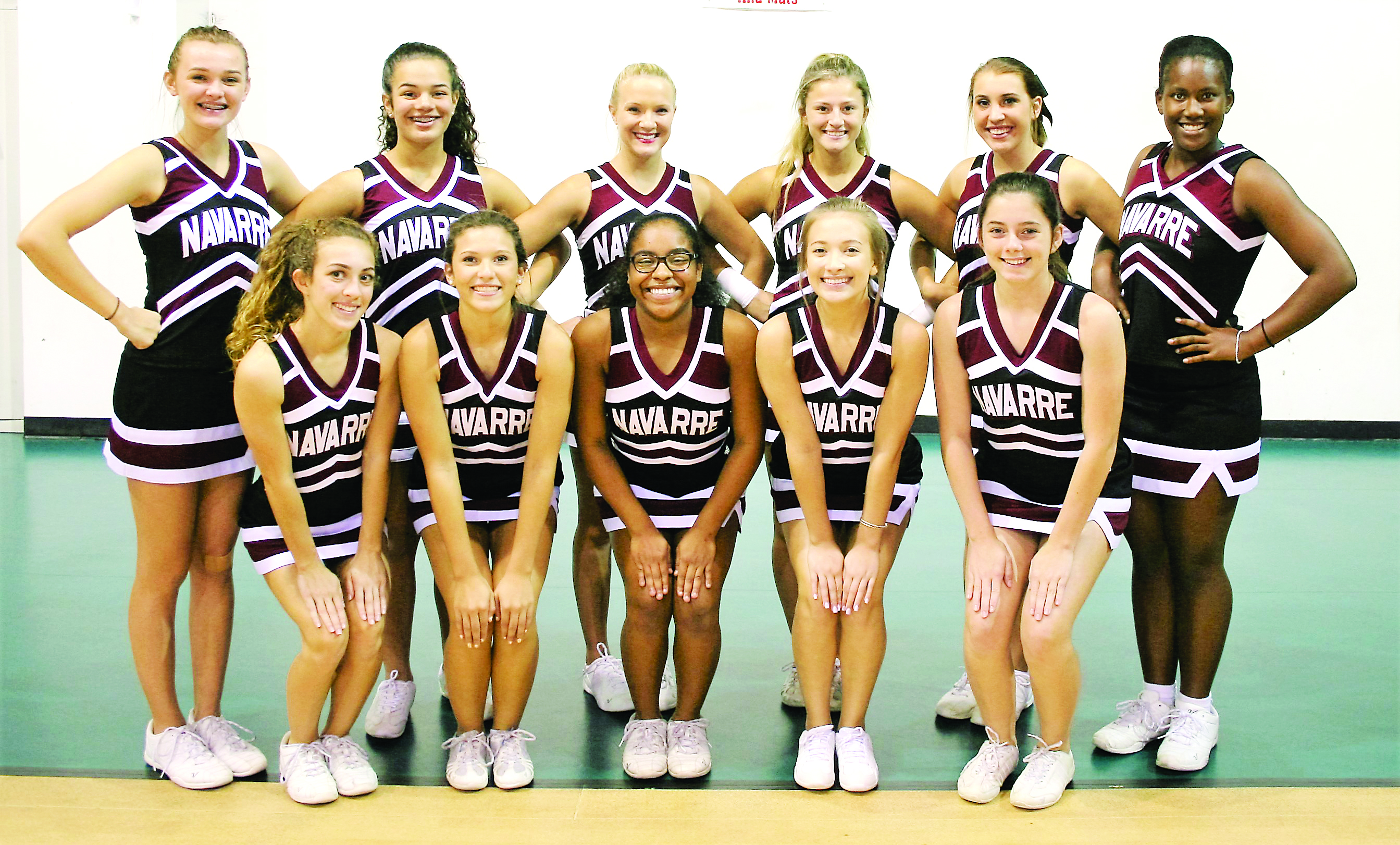 The 2016/2017 Navarre High School Competitive Cheer squad is ready to tackle the upcoming FHSAA State Regional competition in Jacksonville. Back row, left to right: Lauren Matizza, Makaila Hebner, Nicole Estep (Co- Captain), Monique Fred (Co-Captain), Rebecca Morton and Diamond Walls. Bottom row: Amiyah Carnall, Myiah Fred, Natalya Garza, Elayna Brockhum and Bella Valletto.
"This group of girls were selected from a tryout process earlier in the year, and they will represent NHS at a couple of local competitions as well as the FHSAA State Regional competition in Jacksonville in January," said Coach Christy Anderson. "Their focus is to qualify for the State championship a week after Regionals. They are led by two Captains (Nicole Estep and Monique Fred) who have sacrificed and overcome challenges from injuries, illnesses and the loss of a few cheerleaders but have really worked hard to bring this squad to the level of competition of which they are proud! We are super excited for our season and our motto for this season is 'Hustle and Heart set us apart.'"
Coaches for the team include Anderson, Janie Chandler, Anna Medina and Alex Sherman.