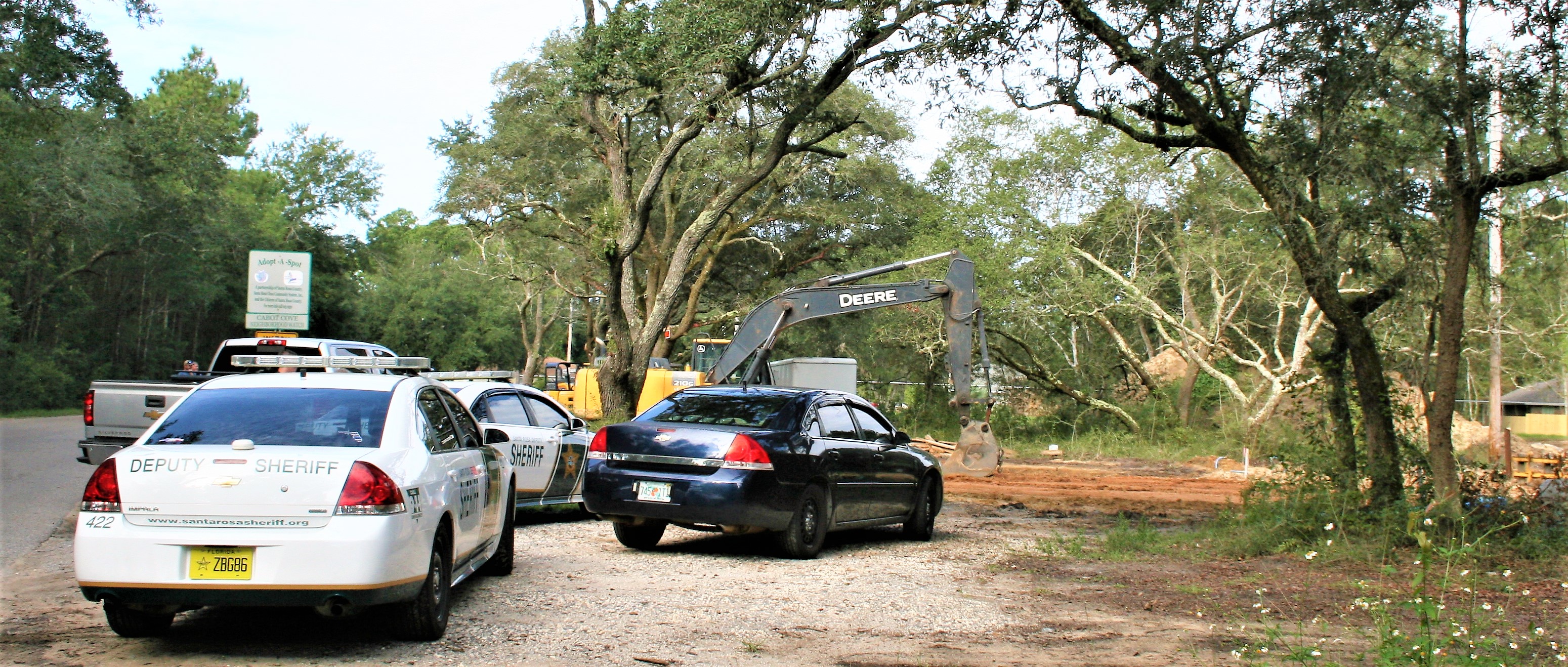 UPDATE: The reward has been increased to $10,000 as of October 9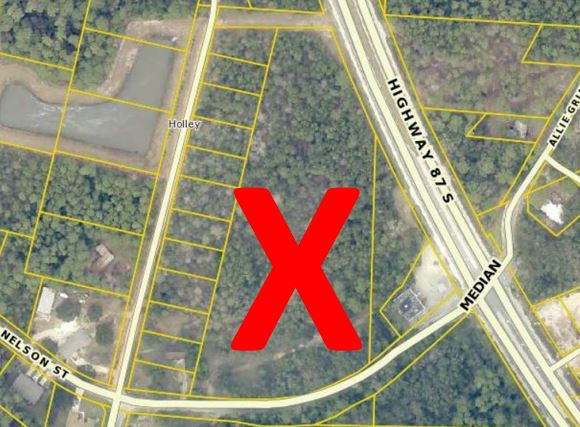 Graphic depicts the construction site where the vandalism has been occurring
Cops were on scene this morning at a construction site in Holley where repeated acts of vandalism have taken place during recent weeks. Now the owner of the property is offering up to a $5,000 cash reward for information which leads to the arrest of the suspect(s).
Prior to last night's incident, the cost to repair the vandalism had amounted to $60,000 or more. It is unknown at this time the extent of the latest damage.
The vandalism has been occurring around the 7100 block of Nelson Street on a 9-acre parcel, located immediately behind the community's sole convenience store. A 17-home subdivision is under construction at the site, which is owned by Creetwood Development.
Additionally, a newly constructed home built by a different developer, located nearby on Main Street, also reportedly sustained recent damage.
Call records for Santa Rosa County Sheriff's Office reveal a September 13 report of wires cut on heavy equipment at the construction site. The log shows that "packed dirt" was also observed inside motors.
The call log also shows a link to two other incidents, including one in which a four-wheel ATV hit a dog September 18 on Bob Tolbert Road. According to that report, the suspect fled the scene but left the wrecked four wheeler, which sustained damage.
Sources close to the investigation told South Santa Rosa News that the first incident of vandalism took place around September 8 and since then there have been multiple incidents. Also, four-wheel ATV tracks were observed at the scene during a previous incident of vandalism. However, bicycle and footprints were observed this morning at the scene.
Anyone with information about the crimes is asked to contact Santa Rosa County Crime Stoppers at (850) 437-STOP or visit www.srccs.com. Tipsters can remain 100 percent anonymous.