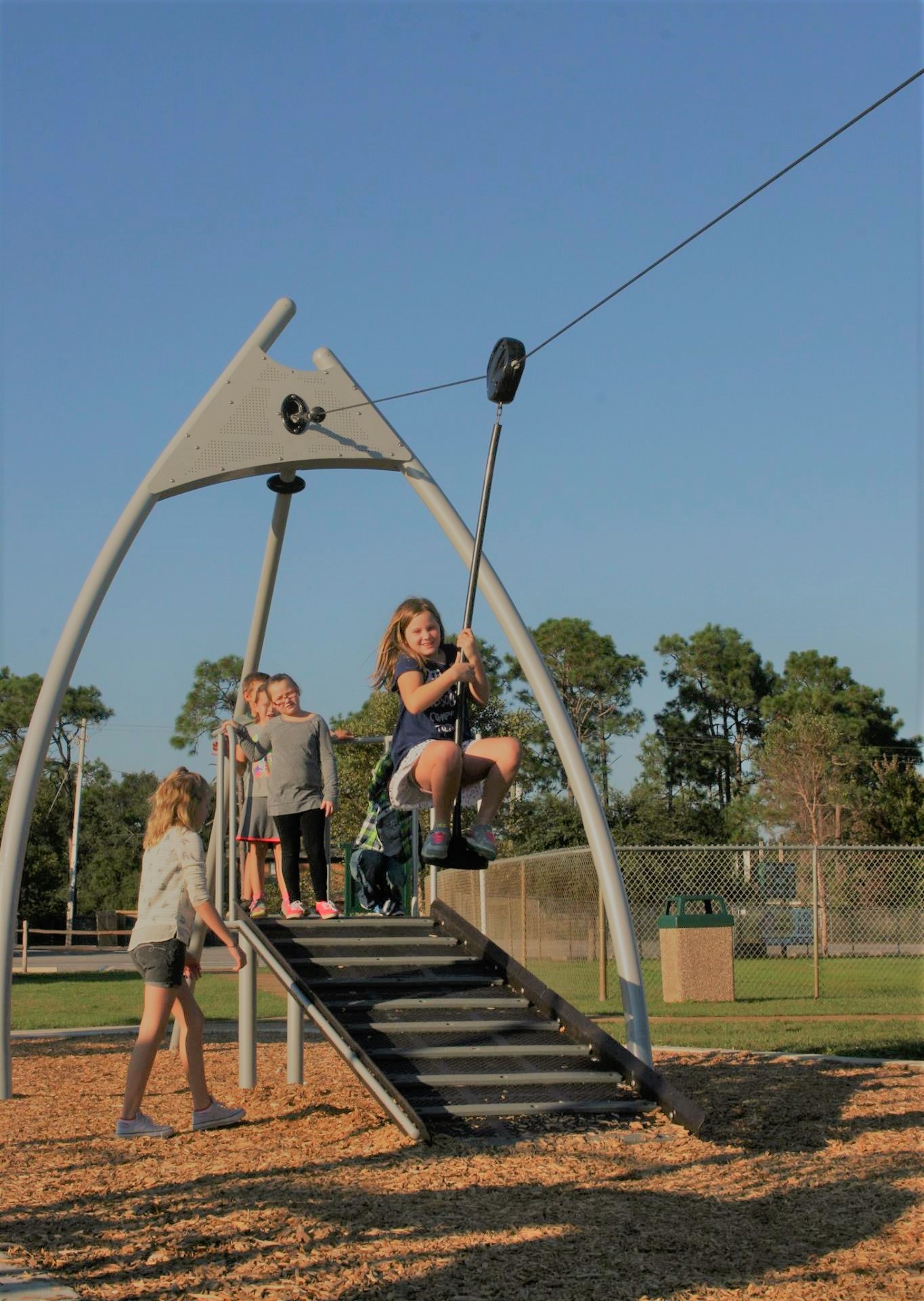 Santa Rosa County is seeking the public's help to curb vandalism at the county-owned park located on High School Boulevard and operated by Navarre Youth Sports Association.
"Sadly, the Navarre Sports Complex has been the subject of extensive vandalism for several nights including the slide and zip line," Santa Rosa County District 4 Commissioner Dave Piech stated on February 7.
According to Piech, Santa Rosa County Sheriff's Office was notified, and the area is under surveillance.
"The county is looking into a variety of different security measures to prevent future incidents. The park is checked daily and damaged equipment is marked with caution tape and plywood, however the vandals have been removing them," Piech said.
NYSA President Daren Thomas said vandalism at the facility isn't new. "We tend to see it between seasons," he said, noting it is currently the off season between football and baseball/softball/soccer — outdoor sports which utilize the fields and surrounding area.
However, Thomas said that in the past vandals would simply knock over garbage cans and other non-destructive actions. But this time, he said they also busted into the concession stand and damaged doors.
Piech said repairs will be "expensive" but made as quickly as possible.
"This is a popular park for parents of young children. Please take care to keep children off broken equipment and exercise caution before letting children play on equipment," he said, encouraging the public to report any hazards to (850) 626-0191 or submit a work order online via www.santarosa.fl.gov.
"If you see something, say something," Piech said.
Contact law enforcement dispatch at (850) 983-1100 or www.srccs.com to report tips.