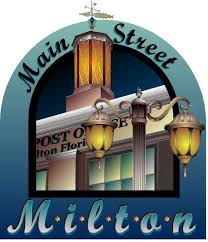 Main Street Milton announced today that is is reviving a downtown farmers market formerly known as the Riverwalk Market.
"The new Main Street Market will bring the best of local produce, food, arts and crafts to Milton," stated MSM Executive Director Ed Spears.
According to MSM. the market will be relocated from the Riverwalk area to a "more visible" City Parking Lot, located at 6850 Caroline Street (Highway 90).
"The newly named Main Street Market will provide a variety of locally grown produce, gifts, arts and crafts, flowers, clothing, prepared and hot food items and live entertainment from local artists," stated Spears.
The Main Street Market will take place from 8 a.m. until 12 noon on the first Saturday of the month in October, November and December — for the fall, those dates are October 6, November 3 and December 1. Per MSM, the Market will resume in the spring with dates in March, April and May.
Vendors may apply for a space at the Main Street Market by contacting Main Street Milton. A 10-foot x 10-foot vending spot is available for $25 per market date. Space is limited.
For more information, or to request the Main Street Market Vendor's Guide and application, contact Stephen Prestesater, Main Street Milton Events Coordinator at 850-564-1647 or via e-mail at sprestesater@miltonfl.org.