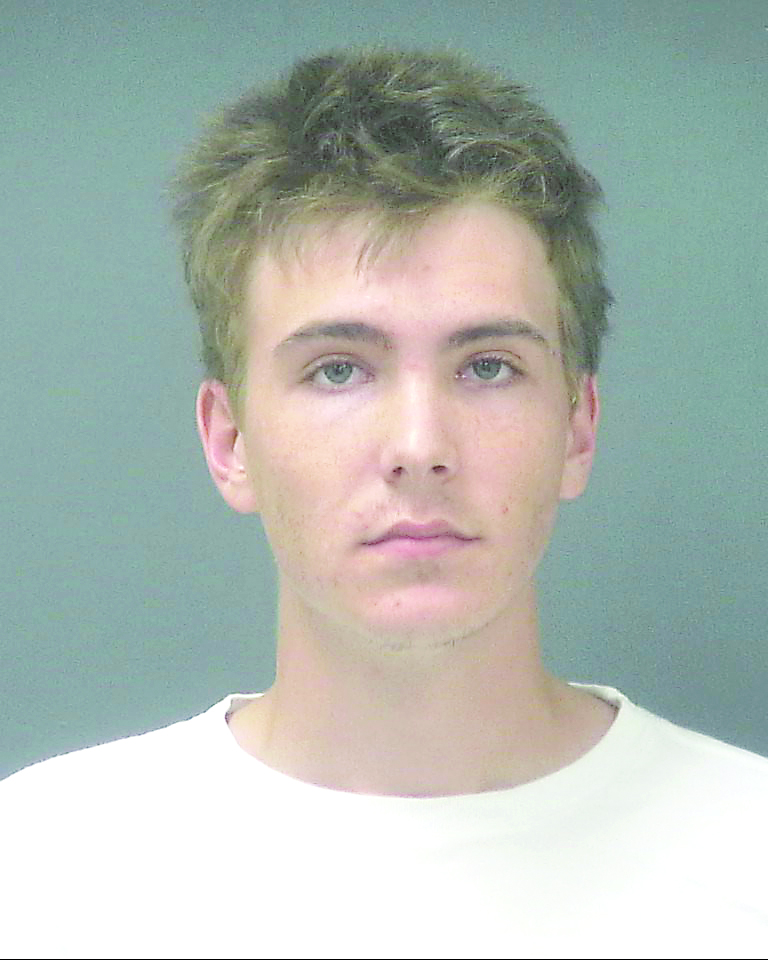 A Gulf Breeze man was put behind bars at Santa Rosa County Jail last Thursday after an individual came forward alleging the man attempted to stab him inside of a residence back on April 11.
The suspect, Nicholas Prout, 21, was booked into the jail and subsequently charged with Assault With Intent to Commit a Felony and misdemeanor Battery.
According to the Santa Rosa County Sheriff's Office arrest report, an individual went to the District 1 SRCSO on April 12 to report an aggravated assault, which had occurred the night prior.
The man, later identified as the victim in the case, told officers that he was at a friend's house the night prior when Prout came into the residence. The victim said that both he and Prout had been in a verbal argument two days prior and he thought the argument was over with.
The victim said Prout wanted an apology for the fight they got in earlier that week, according to the report.
The victim's statement read that the two eventually sat down and talked for about 30 minutes and at one point Prout made derogatory comments towards the victim's family.
Following the statement, the report stated that Prout removed a knife from a sheath that was on him and started making stabbing "motions" towards the victim.
According to the report, as Prout was making the stabbing motions, the victim was able to pin the man down to keep himself from being stabbed. The victim said that Prout attempted to stab him between 5 and 6 times, the report read.
After pinning Prout down, a scuffle began between the two men and they both ended up on a couch inside of the home, according to the report.
The report indicated that while on the couch, Prout grabbed the victim by the neck and also pushed him at one point.
The victim was eventually forced out of the home by Prout and later texted the man "Next time, bring a gun", the report stated.
When deputies looked at the victim's neck, they could see slight bruising and some redness.
Prout was later asked to do a non-custodial interview with deputies, but he declined.
After being booked into the local jail, Prout was given a $12,000 bond, which he posted last Friday according to the Santa Rosa County Jail View website.