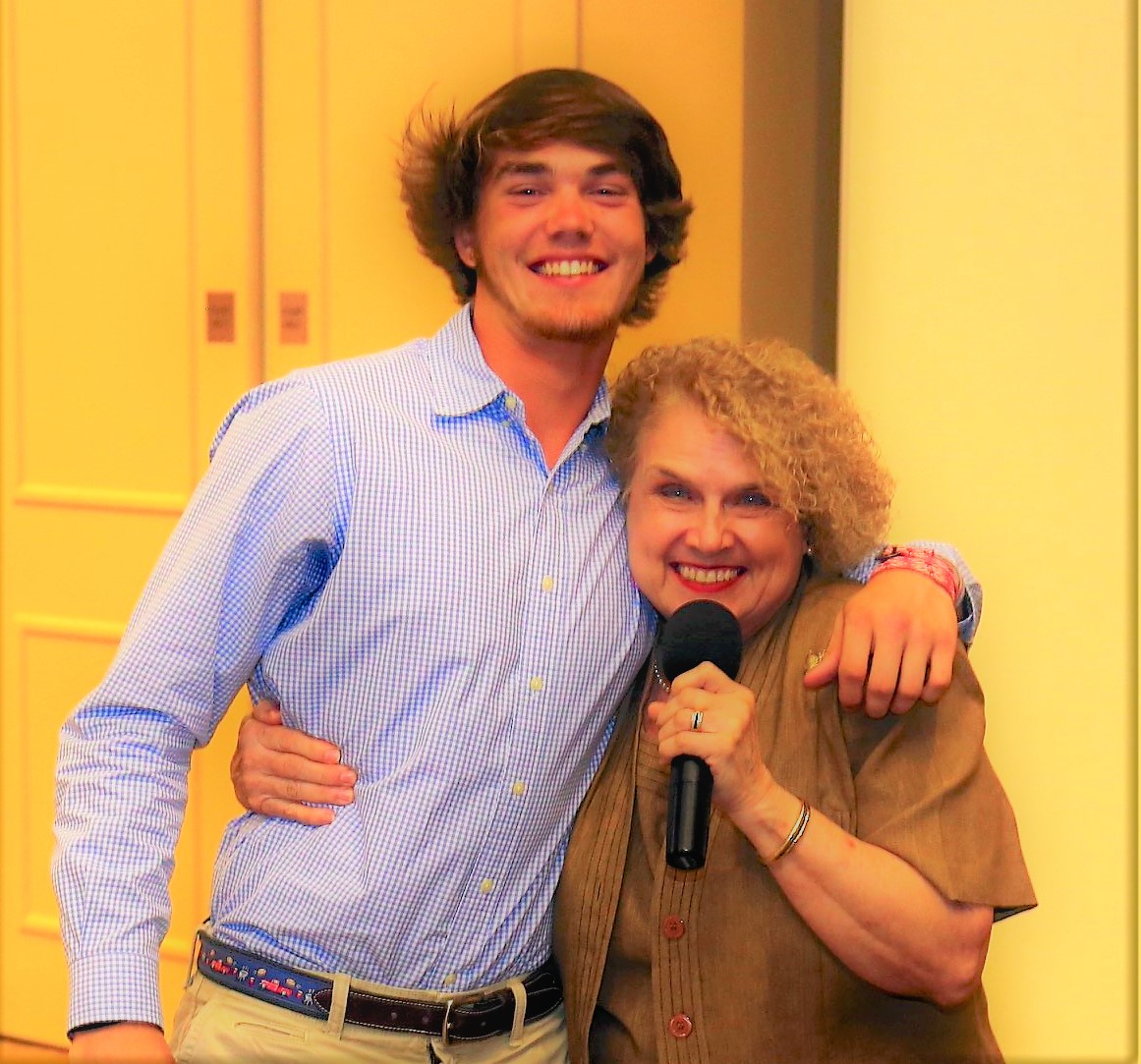 Paulette Rollant, who in 2005 opened Vinnie R's in Navarre with her late husband, Dan, pictured with Ryan Crocker, one of two 2018 Daniel V. Rollant scholarship winners
The annual Navarre High School Daniel V. Rollant Memorial Scholarships was established in 2012 to commemorate the memory of Dan Rollant as a tribute to him, his love for baseball and his support of the Navarre High School baseball team and field.
Two scholarships in the amount of $1,000 each are available to two NHS baseball athletes who demonstrate a balance between academics, athleticism, family life, community service and self.
A minimum GPA of 2.75 and at least 20 hours of volunteer community work are two of the requirements for candidates.
This year's winners are:
Ryan Cocker is a two year letterman and has played baseball in the Navarre program all four years. He has the jersey number 13. His fondest memory of playing baseball was breaking the Navarre High School home run record this season. Ryan has plans to play baseball in college and is still undecided on which school he will be attending.
Cade Taylor is a four year varsity letterman and wears the number 10 jersey. His fondest memory while in the baseball program was winning the district championship his freshman year. Cade has received a baseball scholarship from Southwest Tennessee and plans to major in business..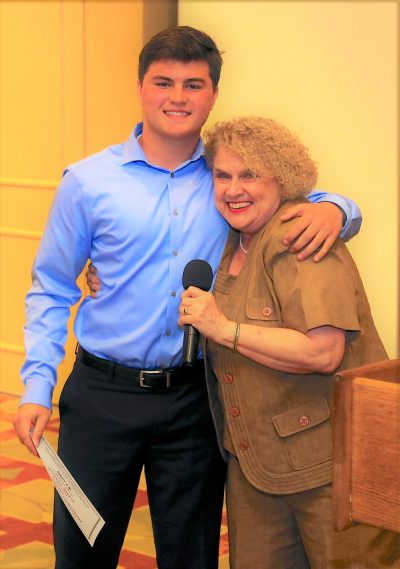 Taylor with Paulette Rollant, owner of Vinnie R's