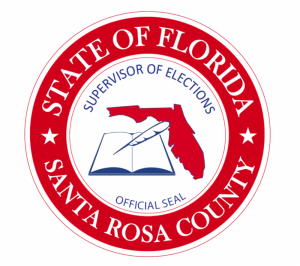 Any registered and qualified voter in Santa Rosa County may vote using a vote-by-mail ballot. Requests can be made for a single election or for all elections through the next two general elections.
A vote-by-mail ballot can be requested the following ways:
On the supervisor of elections website
By calling (850) 983-1900
Email Supervisor of Elections Tappie Villane
Fax a request to (850) 983-1829
In person at the main office located at

6495 Caroline St., Suite F, in Milton
When requesting a vote-by-mail ballot, voters must provide their name, date of birth, residence address and mailing address. In addition, the voter's signature is required if using a written request. The voter's immediate family or legal guardian may also make a request if instructed by the voter. For more information on overseas vote-by-mail voters, visit the
Federal Voting Assistance Program website.