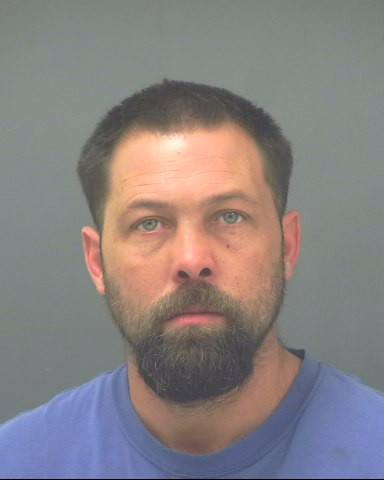 A man wanted for burglary has been caught. According to Santa Rosa County Sheriff's Office Chief Deputy Bob Johnson, 38-year-old Jim Domingues was apprehended tonight in Milton.
Deputies with the Santa Rosa County Sheriff's Office, with the assistance of a Florida Fish & Wildlife Conservation Commission helicopter, located Domingues, who was wanted for burglary of a dwelling, a second-degree felony.
Santa Rosa Sheriff's Office Spokesman Sgt. Rich Aloy said Domingues was located inside a shed and refused to come out. "A K-9 was deployed," Aloy said, noting the suspect exited the shed at that point.
Aloy said Crime Stoppers tips help lead cops to Domingues' location after the suspect escaped June 26 from an officer during the execution of a warrant for his arrest.
Domingues was booked into Santa Rosa County Jail where he's currently being held without bond.
He's also facing several additional felony charges, including battery on a law enforcement officer and resisting an officer with violence.