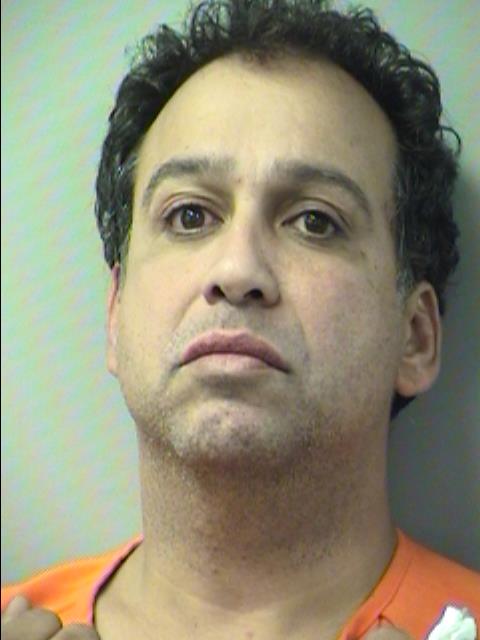 A man who led law enforcement officers on a high speed chase through most of Santa Rosa County and collided head on with a Navarre woman on East Bay Boulevard is sitting behind bars at Jacksonville Jail.
The suspect, Mark Anthony Tusa, has been sitting in the jail since Jan. 4. He was arrested for the nearly half a dozen active warrants that have been out on him since last November. Tusa also has an outstanding warrant out on him from the Okaloosa County Sheriff's Office.
According to Santa Rosa County Sheriff's Office spokesman Sgt. Rich Aloy, Tusa has not been extradited to Santa Rosa County Jail.
Tusa was not picked up on any additional charges in Jacksonville, according to Jacksonville County Jail View records.
According to Jacksonville Sheriff's Office spokesman Officer Chris Hancock, once an individual with an active warrant out of another county or state is apprehended, they contact the agency that has the warrant on the individual and notifies them of his/her arrest. Hancock said it's up to that agency on whether or not they want to make the drive to pick the individual up and extradite him/her.
"If he doesn't have any local charges…which he doesn't, it's up to Santa Rosa whether they want him or not," Hancock said. "We call Santa Rosa once we arrest him, they tell us 'yes, he's wanted' and 'yes, we would like you to detain him'."
Hancock said if Santa Rosa County wants Tusa, they would have to send an officer to Jacksonville to pick him up and bring him back to Santa Rosa County Jail to face his charges.
"It's up to the people that want him," Hancock said. "We don't want him. We are just holding him on a request for someone else."
That hold comes with a $486,000 bond according to the Jacksonville's Jail View website.
Aloy said he wasn't aware that Tusa was nabbed by Jacksonville law enforcement and said he has to face charges out of Jacksonville before he can be extradited to Santa Rosa County Jail. But according to Jacksonville County arrest records, Tusa isn't facing any local charges and is only being held on the outstanding warrants.
"His warrants are still outstanding," Aloy said. "He would have been transferred here by now if he was being held on those charges."
Back on Nov. 2, Tusa led officers on a high speed chase after stealing several cars in the north end of the county. He eventually stole a pickup truck in East Milton and led officers on a chase down Highway 87S and turned right onto East Bay Boulevard. As he attempted to elude police on East Bay Blvd., he ran head on into a vehicle driven by a Navarre woman.
Tusa was later transported to Sacred Heart Hospital for the injuries he sustained in the crash. And before warrants could be placed on the suspect, he walked out of the hospital and out of the grasp of law enforcement officers.