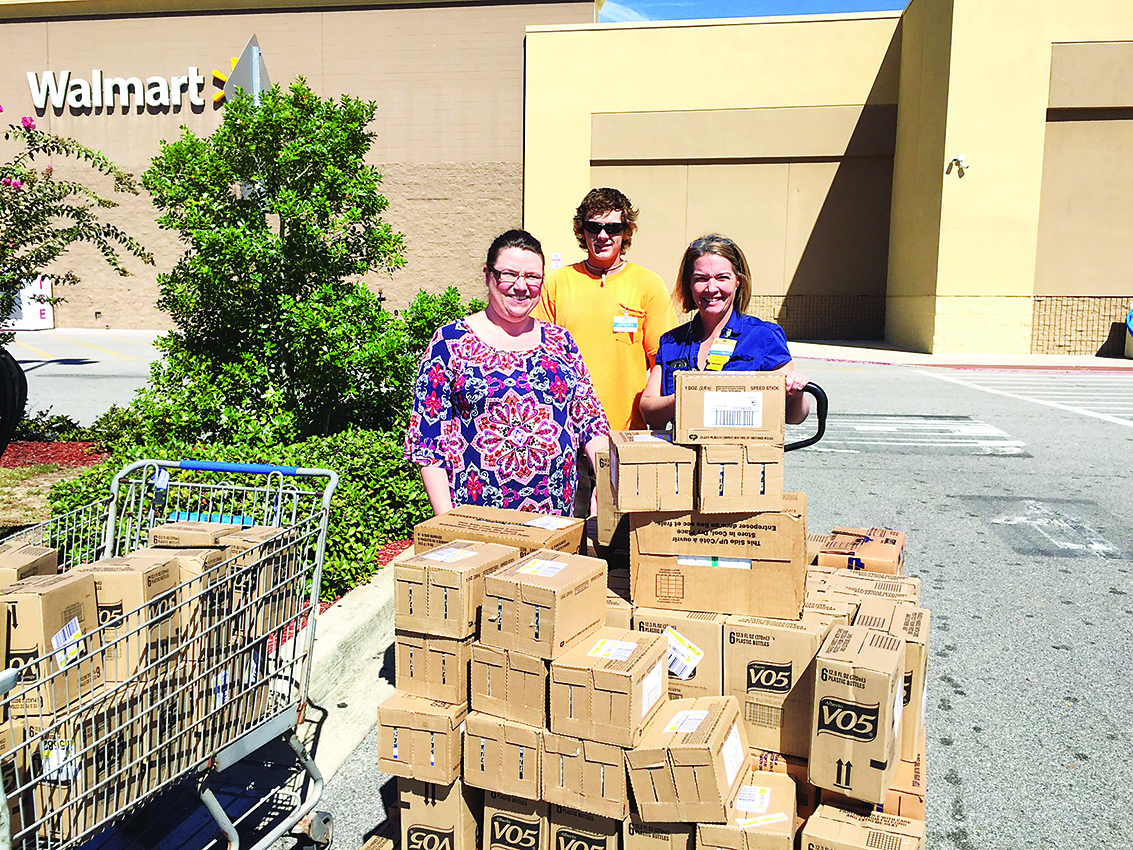 The Navarre Weekend Food Program recently partnered with area businesses and volunteers to produce 550 hygiene kids for Navarre and Gulf Breeze students.
This is the first of two kits that will be delivered during the 2016-17 school year to area children that need them.
The program was paid for with a grant from the Rotary Club of Navarre and generous donations from Walmart, Ottley Smiles Dental Center and Parkway Dental Cosmetic and Comprehensive Dentistry.
The hygiene kits are part of the mission of Weekend Food Program, which is to provide support that will improve the lives of area children. The hygiene kits included shampoo, toothbrush, toothpaste and other hygiene products.
The team of volunteers from Hotel Equities also stepped up and donated their time during their regional meeting at the Spring Hill Suites on Pensacola Beach to bag up the kits for students. About 40 volunteers helped bag the hygeine kits.
Mike Loera, manager with Hotel Equities stated that he was happy to help give back to the local program.
"Being able to partner with the Weekend Food Program and donate our manpower to help pack the hygiene kits was a truly awesome experience," Loera said. "Our volunteers of nearly 40 people helped pack more than 500 kits in just about an hour. This type of community outreach and volunteerism aligns perfectly with our culture here at Hotel Equities where we believe in making a distinct difference in peoples lives."
It costs $2.50 per week per child with 100 percent of the money raised from donations and support from the local community.
If you would like to donate or learn more about how you can help, visit them online at www.weekendfoodprogram.org.