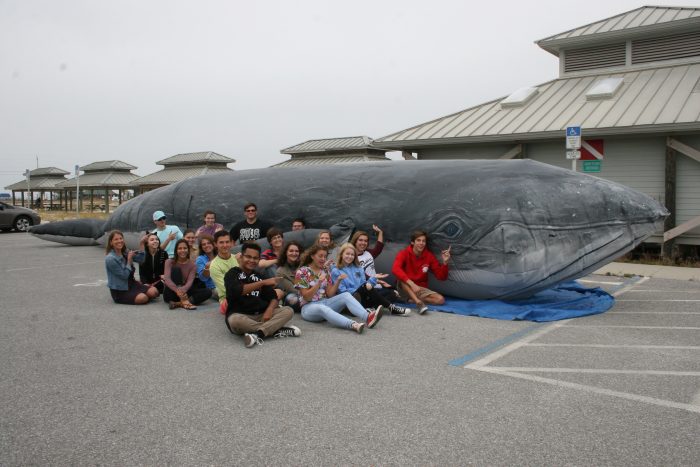 During Fall Break students at the Navarre Beach Marine Science Station constructed a life-sized humpback whale which will be used as an educational exhibit.
"It's a proud moment," said MSS Director Charlene Mauro and an award-winning teacher who said she has wanted to build a portable life-sized whale exhibit for years and the project not only helped her students earn volunteer hours but also has provided a valuable learning tool which will forward the station's mission to provide education.
Students picked a humpback whale to design and successfully constructed the roughly 47-foot whale, which has a rendition of its internal skeletal structure painted on the inside.
"It was just a bunch of fun," said Katelynn Joiner, one of the student volunteers.
According to Joiner, an entire class will be able to go inside of the whale where they will be taught about the skeleton, migration and other information, such as how different whales eat.