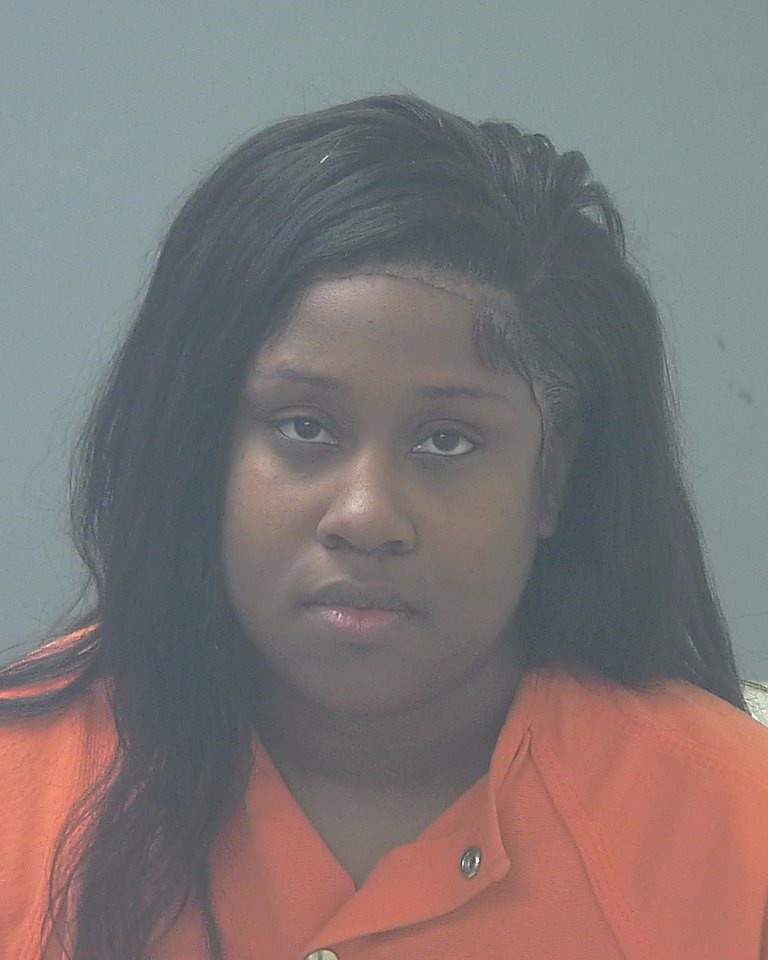 A Pensacola woman was booked into Santa Rosa County Jail January 31 after police reported to a Gulf Breeze hotel where a victim said the woman used a pocket knife to slice open her left hand and flattened her vehicle's tire as she tried to leave.
Gulf Breeze Police Department was dispatched to Hampton Inn & Suites Hotel at 61 Gulf Breeze Parkway in reference to a stabbing. Upon arrival, officers observed a group of people standing in the back parking lot around a female who was holding a bloody towel around her left hand.
The victim reported Shante Smiley, 34, fled the scene as officers were arriving. Smiley was subsequently pulled over and received her Miranda warning by GBPD prior to being transported by law enforcement back to the scene.
Smiley told police the incident started in Escambia County when she and her current husband got into a physical altercation. The arrest report states Smily intentionally followed him to the hotel in Gulf Breeze where they continued a verbal argument started turning physical.
Per the arrest report, the victim told police Smiley approached her vehicle as she was getting in, cutting her hand. She told cops she attempted to flee the scene but that Smiley hit the car while she was inside of it. The victim did not specify how the vehicle was hit. The report goes on to state Smiley used a knife to stab and flatten the front driver's side tire and the victim called the police at that point.
According to her arrest report, Smiley sliced the victim's left hand in between the thumb and index finger, requiring medical attention on the scene by Gulf Breeze Fire-Rescue and Lifeguard EMS for the non-life threatening injury to the victim, who elected to drive herself to the hospital for treatment.
Smiley was booked into Santa Rosa County Jail and faces a second-degree felony count of aggravated assault causing bodily harm and a first-degree misdemeanor count of property damage. She was release after posting $10,500 bond.