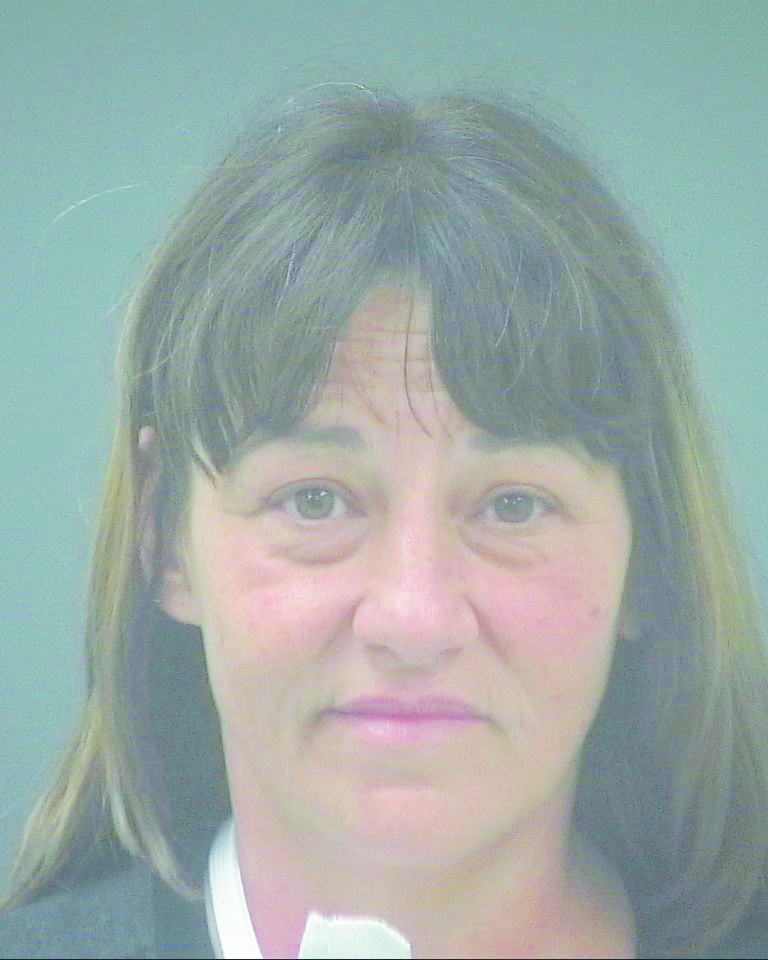 Rhonda Lee Crenshaw, 47, of the 1900 block of Serosa Drive in Navarre, was booked April 16 on a count of battery domestic violence after cops say she attempted to stop her husband from leaving in his vehicle by getting into a physical altercation with him.
Crenshaw told police she had gone to a trailer on the couples' property where her husband, Frank, was sleeping. Rhonda was staying in the house on the same property.
According to the arrest report, Crenshaw wanted to talk with her husband, but he wouldn't talk to her.
She told a deputy that when she walked out the trailer Frank locked her out. "She then busted a window to the trailer," stated the report.
Frank stated that he then attempted to leave for work and Rhonda attacked him by punching him and not allowing him to leave. He said he tried to push her away so he could leave and during the struggle they both "went to the ground," and Rhonda hurt her shoulder. Frank then called police.
The arrest reports states that Rhonda appeared to have a dislocated shoulder and Frank had an abrasion and bruise on the right side of his lower leg. However, it was determined that Rhonda was the primary aggressor.
After receiving medical treatment for her shoulder, Rhonda was arrested and transported to the Santa Rosa County Jail. She was booked at 11:52 a.m. on April 16 and released at 4:20 p.m. on April 17 under a $250 bond.