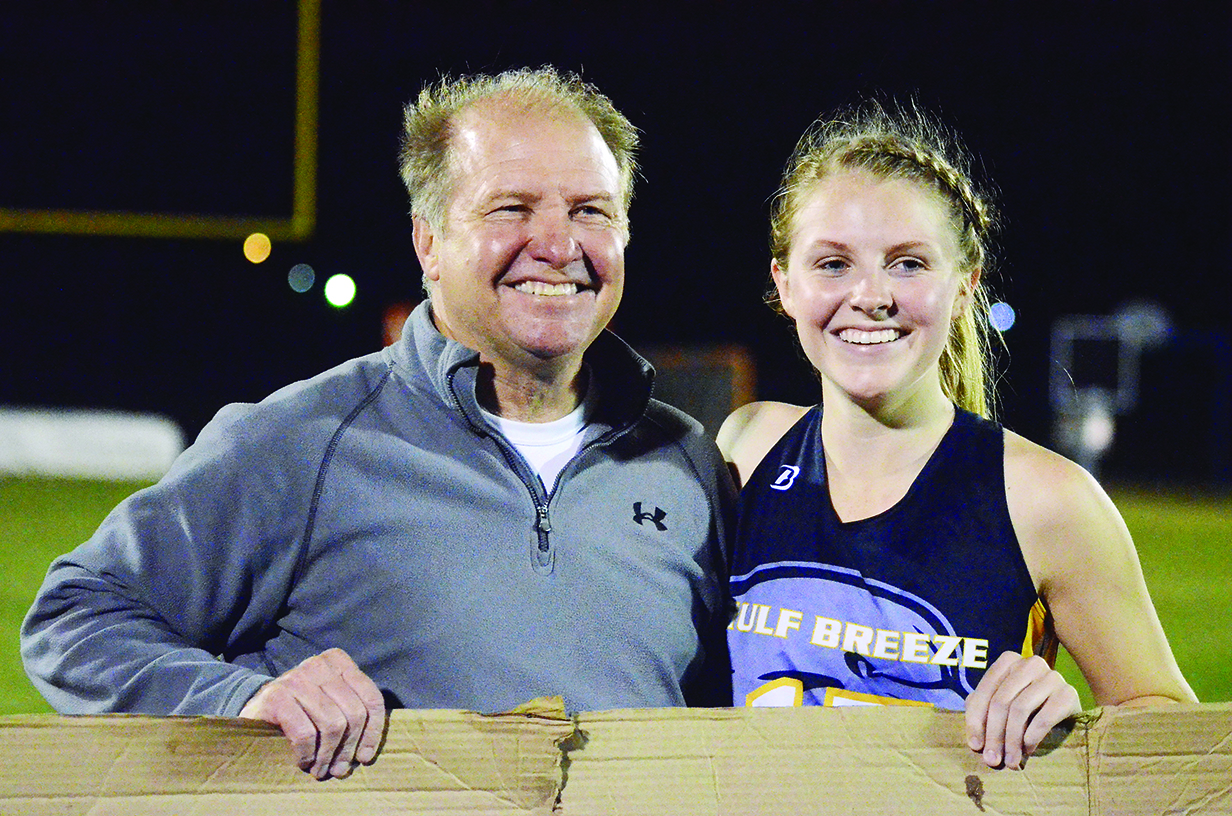 Gulf Breeze High School's Frances Williams made history last Wednesday night when she scored the 100th goal of her career in the 14-2 victory over Washington High School, becoming only the second high school player in Northwest Florida to accomplish that feat.
"It feels pretty cool, but I couldn't have done it without my teammates because most of them were probably assisted goals," Williams said with a grin.
The first half got off to a solid start for the Lady Dolphins when Megan Pewitt won the initial draw and passed to KateReagan Costello, who fired a rocket past the Washington keeper and off of the upright. Williams would break through a few minutes later when she lost her man at the edge of the box and drove toward the goal, making a close-range shot to put Gulf Breeze up 1-0.
Williams scored again less than a minute later to slot her 100th goal passed the Lady Wildcats' goalie after a nice feed from Pewitt left her space for a shot, not hesitating to put her team up 2-0 in the fifth minute. Pewitt had another assist four minutes later when she popped the ball up to Costello as she wrapped the crease, freezing the goalkeeper with the well-executed play and decisive finish.
The Lady Dolphins struggled with the transition play throughout the game and for the first time this season had some sloppy passing on the attack, but the offense was able to retain possession for the majority of the match and limit the Lady Wildcats' chances on goal. Gulf Breeze goalie Alanna Zambetti blocked three out of the five shots that the opposition was able to muster and the defense held strong to deal with the other threats.
Costello and Williams had hat tricks on the night, scoring three and four goals respectively. Pewitt, Reilly Thompson and Kaytlyn Carlson all contributed two goals for their side and Kendall Sheffler topped off the night with a single goal of her own.
The Lady Dolphins retain their unbeaten streak in conference play and sit in the No. 1 seed in the district.