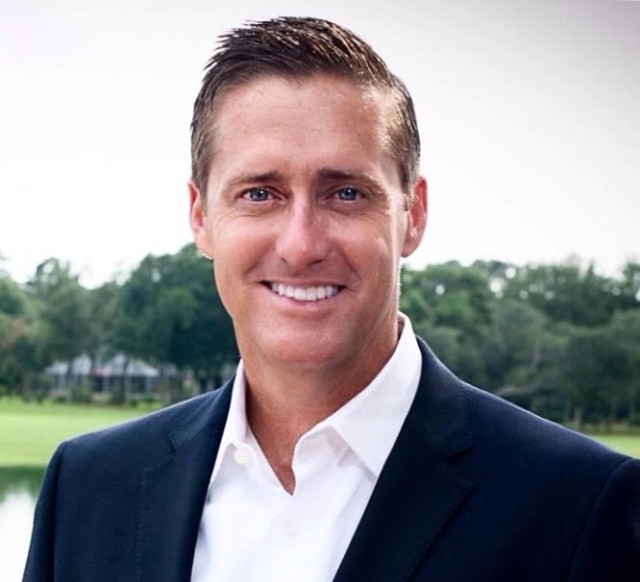 Holley Navarre Water System's Board of Directors this morning confirmed it has officially hired Rob Williamson, former District 4 Santa Rosa County Commissioner and long-time area business owner, to serve as the utility's Chief Executive Officer, beginning December 1.
Williamson will fill a newly created position, overseeing all operations of the Holley Navarre Water System, Inc. including water system operations, The Club at Hidden Creek and Municipal Engineering Services, Inc (MESI). He will report directly to the HNWS Board of Directors. All HNWS department heads and the general managers of Hidden Creek and MESI will report to Mr. Williamson.
"The Board voted unanimously earlier this year to reorganize the Holley Navarre Water System and created this CEO position with a commitment to fill it before the end of the year, and we are excited to have Mr. Williamson taking over December 1st," Goulet said.
One board member, retired CPA Daryl Lynchard, adamantly opposed the hiring of Williamson without advertising the $100,000 position.
"The Board, by a 5-1 vote, felt that Mr. Williamson's unique experiences, relationships and skills best served the future of the water system and our Members," stated HNWS President Will Goulet. "The Holley Navarre Water System is at a unique time in its history with complex, ongoing negotiations related to increasing our capacity to ensure we can support the expected growth in our area. Those negotiations require understanding of how the water system fits in with the county plans, local military bases and other area utilities. It also includes negotiating financial arrangements and potential bond issues that go well beyond the day to day operations of the water and sewer operations."
Williamson's past work experience includes more than a decade as an entrepreneur and business owner, several years managing and overseeing golf course operations, including as general manager of HNWS-owned Hidden Creek, and serving on local government and private boards and foundations, per his resume.
"Williamson's time in public service as Santa Rosa County District 4 County Commissioner includes important experiences serving our community plus several leadership positions that will translate to the future needs of HNWS," Goulet said, pointing out Williamson's experience as Chairman of the Budget & Finance Committee, Chairman of the Florida/Alabama Transportation Planning Organization, 2nd Vice President Florida Association of Counties and participation on the Board of Directors of Gulf Consortium, which oversees $291 million in BP settlement funding.
Williamson holds a Bachelor of Science from Florida State University and is a graduate of the Leadership Santa Rosa Class 24; additionally, he was the only Florida representative selected to the Cambridge Leadership Institute in 2018, according to his resume.
The HNWS board of directors will meet at 6 p.m., November 20 at its headquarters, located at 8574 Turkey Bluff Road in Navarre.