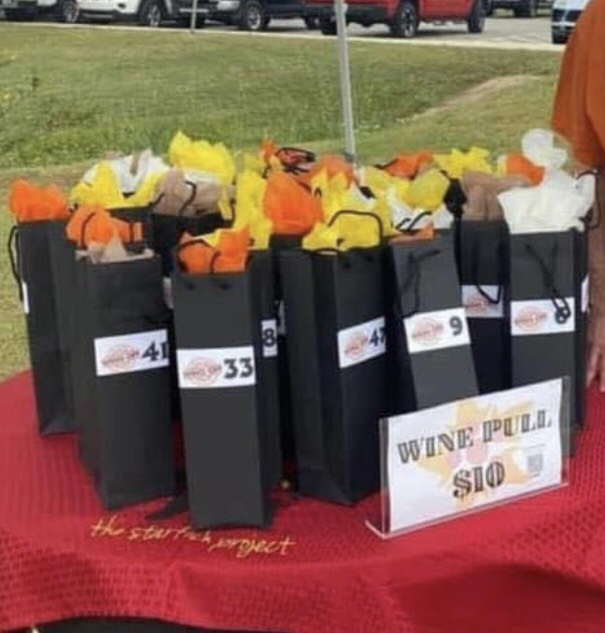 100 bottles of wine, ranging in value from $10-100, will be prizes in a wine pull planned during The Starfish Project of Northwest Florida's 5th Annual Wing Cook-off, taking place this Saturday at Navarre Park.
Luann Causey, who is coordinating the pull, says only 100 $10 chances will be sold and that there are two $50 bottles and four $100 bottles in the mix.
Causey says the group will be able to accept cash or Venmo for the fundraiser, which will benefit the local nonprofit, which serves special needs families in our area.
"That's $1,000 that goes to The Starfish project," Causey said, pointing out that the wine was donated. Navarre Liquors contributed 25 bottles toward the effort.
The cook-off will take place from 11:30 am – 4 p.m., Saturday, October 14 at Navarre Park. The event will feature live music, food samplings and kids' activities. For ticket information visit thestarfishprojectnwf.org.