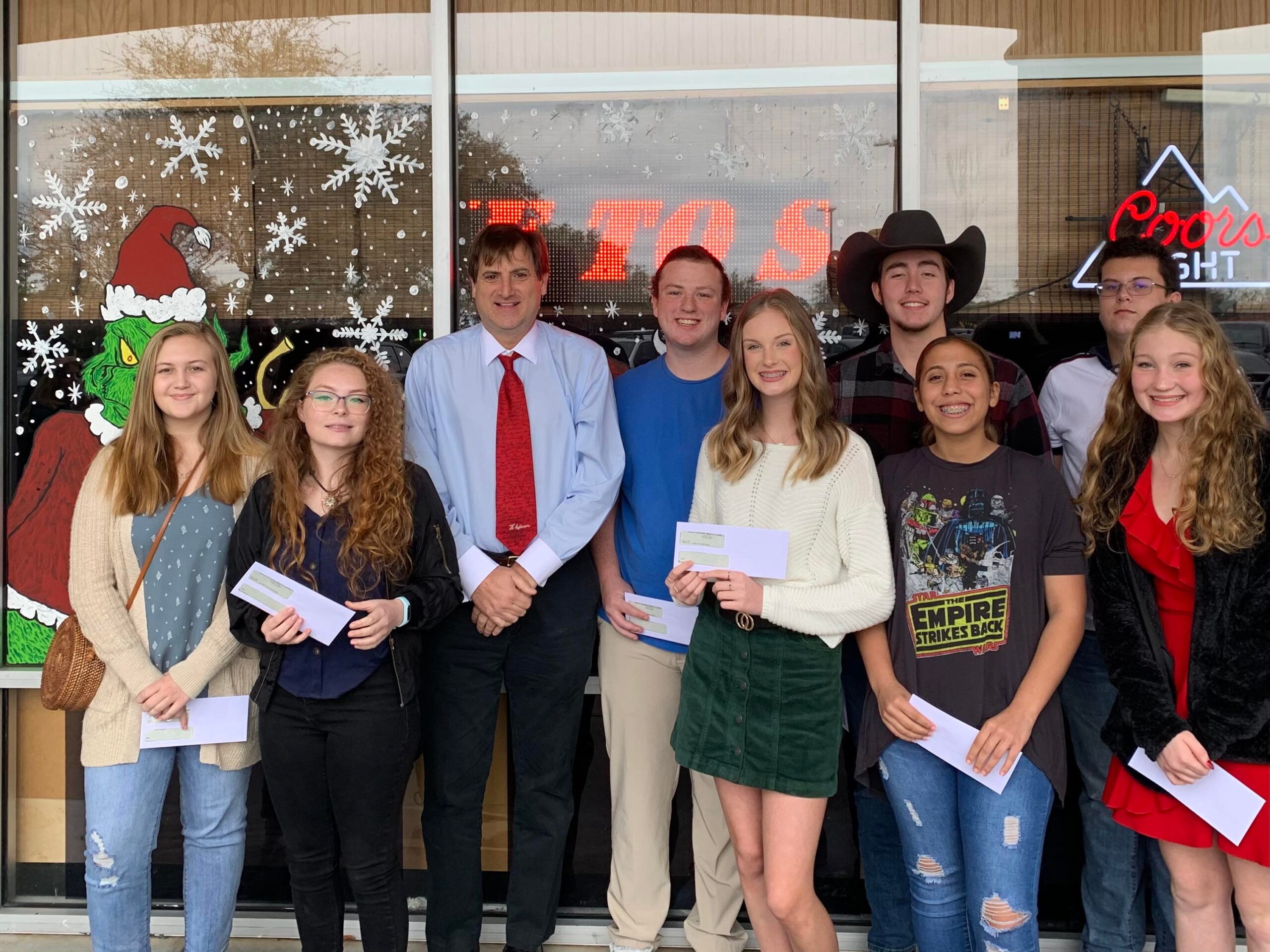 Pictured left to right at the awards luncheon are Kaya Pizor, Sydney Rutherford, Dr. Joel Rudman, Chance Cunningham, Bella Ledbetter, Peyton Turney, Yois Morris, Christopher Tingle and Aubrey Beck. Submitted photo.
Dr. Joel Rudman, M.D., of Holley Navarre Medical Clinic recently hosted an essay contest, asking students to write about why vaccine mandates can or cannot be enforced per the U.S. Constitution. He hosted twice the number of expected winners to an awards luncheon Tuesday at Stripes Pub & Grill in Navarre.
"I am proud to announce, not 5, but 10 winners in our U.S. Constitution essay contest," Rudman told South Santa Rosa News. "We had many interesting and informative submissions, and even though we had planned on picking the best 5, I found 10 essays deserving of some sort of reward for the hard work invested in them. So we came up with Honorable Mentions to go along with our Finalists and our Grand Prize winner."
Donovyn Ray and Sydney Rutherford tied for first place and received $500 each. Finalists, winning $100 each included: Peyton Turney, Chance Cunningham, Christopher Tingle and Kaya Pizor. Honorable mention awardees, winning $50 each included: Eishawn Dickens, Aubrey Beck, Yois Morris and Bella Ledbetter.
"These 10 students represent a broad range of views and for the most part, stuck to the facts as they saw them," said Rudman. "I am so proud of each and every one of them."