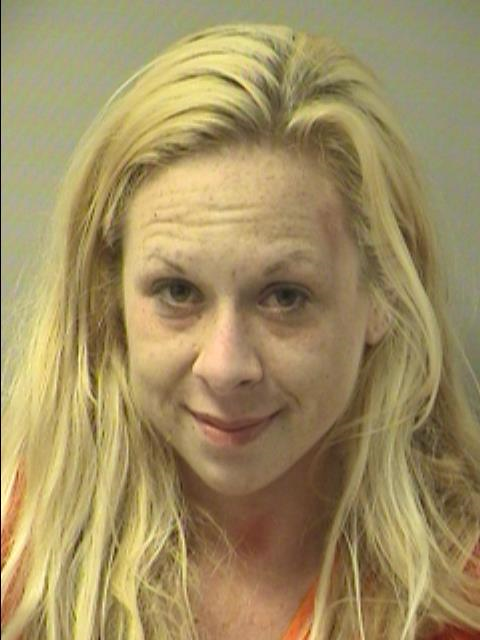 An Okaloosa County Sheriff's Office bodycam video is going viral on social media, following an April 4 traffic stop in which Deputy James Burnham tased a woman who refused to follow his direction to exit her vehicle during a traffic stop for speeding.
Although the incident took place in April, the video footage was shared August 11 on Facebook and has since received more than 70,000 views and many comments about whether or not the officer used too much force.
However, some of the background information is not being shared online, specifically that cops later found drugs in the vehicle and the woman admitted "shooting up three needles of heroin and three needles of cocaine on that day," according to the arrest report.
"The video was never put in the proper context, which is absolutely critical," stated Okaloosa County Sheriff's Office Spokeswoman Michele Nicholson. "The individual resisted arrest, tried to roll up the window on his arm and put the car in gear."
Nicholson said the officer was not reprimanded nor disciplined in the matter.
However, Burnham had been previously removed from the traffic unit following three incidents in May 2013 in which he was described as "unprofessional" and "rude" in a June 11, 2013 disciplinary notification action from OCSO.
And it wasn't the first time he had been disciplined. Burnham had also received a June 6, 2012 disciplinary action.
"It appears that previous counseling for administrative infractions have not been successful in modifying your behavior and/or inappropriate conduct," stated the June 11 action.
Burnham was suspended without pay for 10 days and received 12 months disciplinary probation along with the reassignment.
The woman in the video, 27-year-old Morgan-Elyse Revell of Niceville, told South Santa Rosa News that she was "terrified" when Burnham pointed the taser at her.
"I wasn't attempting to flee or actively resisting when he pulled out his taser. At that point, I was in fear of my life because of how fast he escalated the situation. I was simply refusing his order, a form of passive resistance. I wish he would have explained his reason for asking me to step out, and waited for backup to arrive," she said.
Revell was initially pulled over for driving 66 miles per hour in a 45 mph zone on U.S. 98 in Destin.
The arrest report states Burnham noticed Revell "appeared impaired" and asked her to step out of her car.
"Revell was ultimately tased after she refused and then tried to close the window on the deputy's arm and put the car in gear. She also grabbed the barrel of the taser, pulled the cartridge off, and threw it on the floorboard. Revell tried to run away but was taken into custody where she continued to struggle," stated the report.
Per the report, a search of Revell's car revealed a baggie of heroin, cocaine, used needles, a cooking spoon, scale, and other paraphernalia.
Revell was charged with resisting arrest with violence, possession of a controlled substance, possession of cocaine and possession of drug paraphernalia, per the report.
Online records show Revell was booked into Okaloosa County Jail April 4 and released April 6 under $8,500 bond.
Click below to watch the video. The situation escalates around four minutes into the video:
Video of tazing incident