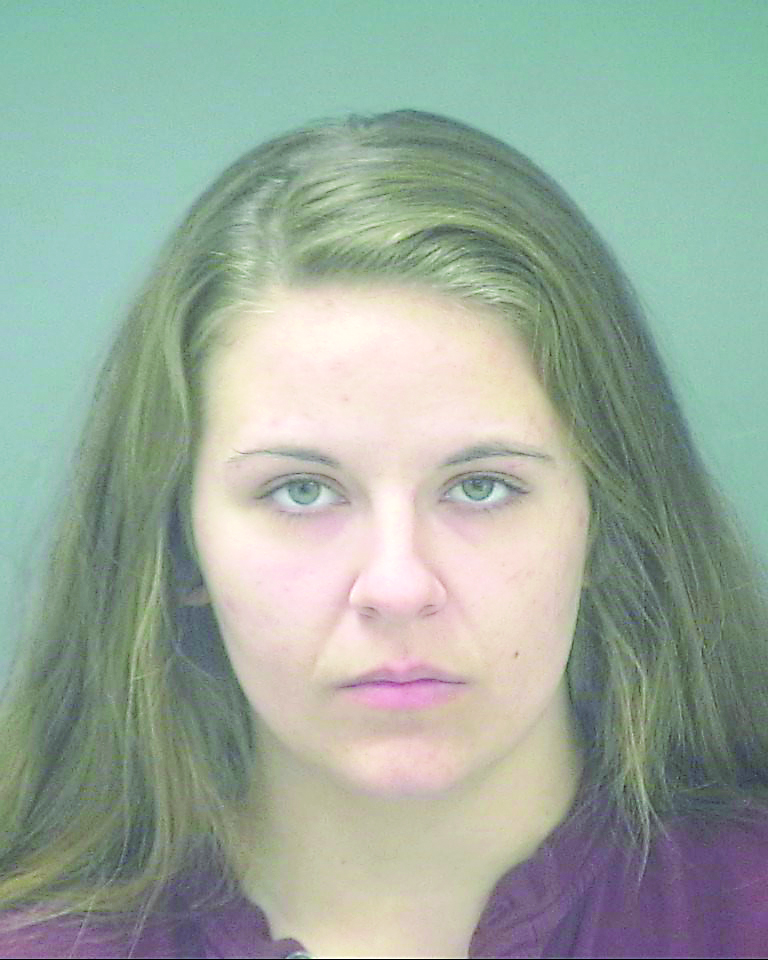 A 20-year-old Navarre woman was slapped with a misdemeanor Battery charge after a man claimed the woman hit him in his chest.
Santa Rosa County Sheriff's deputies eventually apprehended the woman, Savannah Martin, and placed her behind bars in Santa Rosa County Jail.
According to the SRCSO arrest report, a deputy was dispatched to a home last Sunday at around noon after someone called 9-1-1 in reference to a disturbance on Randall Drive in Navarre.
While canvassing the area, the responding deputy spotted a woman walking near the location of the complaint who appeared to be upset and matched the description of the individual he was supposed to be looking for.
When he stopped to talk to the woman, later identified as Martin, he noticed it appeared as though she had recently been crying and her hair was in disarray, the report indicated.
When the deputy confronted the woman about her appearance, the suspect stated "I just don't want to go to jail", the report indicated.
The deputy noted in the report that when Martin went to wipe her eye, her hand appeared to be red and slightly swollen.
Eventually the deputy went to Martin's home and spoke with the victim. The victim claimed that he and Martin had been living together for 9 months and were in a relationship. He claimed that earlier in the afternoon, Martin punched him in the face "several times" and scratched him.
The victim claimed he left the home and walked down the street and Martin attempted to chase after him, according to the report.
The deputy noted in the report that the victim's shirt collar had been pulled down and the deputy observed several red marks consistent with scratching on the victim's chest.
When the deputy went back to speak with Martin about the scratch marks, she told the officer "I'm sure that whatever he told you is true", the report stated.
The report indicated that Martin started crying and stating she didn't want to go to jail. Despite her pleas, the deputy arrested Martin and charged her with Battery.
Martin remains in Santa Rosa County Jail as of press time with a $500 bond.
According to Santa Rosa County Jail View records, Martin was arrested last September for two Probation Violations and for Resisting an Officer.