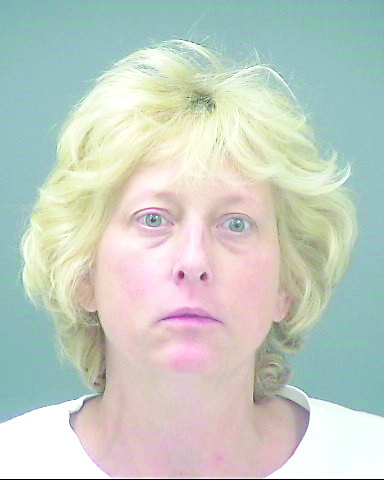 A Gulf Breeze woman who alleged she had been assaulted by her sister was arrested for Aggravated Battery last Thursday after an investigation determined the woman was the primary aggressor and that she allegedly hit her sister repeatedly with a marble paper towel holder causing major damage to the victim's eye socket.
According to the arrest report, deputies with the Santa Rosa County Sheriff's Office were called out to a battery complaint at the 3700 block of Bengal Road in Gulf Breeze last Thursday around 9 p.m.
Deputies spoke with the suspect, Kristina Noell, 51, who originally identified herself as the victim. Noell told the officers on scene that she had come over to her father's house to retrieve her dog. Noell told deputies she left the dog at her father's house while she was running errands. She told officers that when she got in the house, an argument ensued between her and her sister.
The suspect said her sister was "obviously drunk and high as usual" and claimed her sister "body slammed" her in the kitchen, which caused her to fall. The suspect claimed her sister beat her after she fell onto the ground.
Officers noticed a large contusion underneath the suspect's left forearm, but no other injuries.
When they went to talk to the victim, it was apparent she had been injured. According to the report, the victim's right eye was swollen and black, both of her cheeks had contusions on them and she had a large contusion on her left forehead.
The victim told deputies that Noell had come over to her father's house and was upset because her father had gone to dinner. The victim stated Noell became physical with her and began hitting her in the head with what she believed was a lamp base.
Officers eventually found the object Noell was allegedly using to hit the victim with, which was identified as a solid marble paper towel holder that had been broken off at the base. The paper towel holder was taken into evidence.
When the victim was transported to the hospital, medical personnel told the victim that it looked as though she may have had a fractured eye socket and a possible contusion on her eye from the incident.
Noell was ultimately arrested for the incident and was put behind bars at Santa Rosa County Jail and charged with Aggravated Battery and a Probation Violation. She remains behind bars as of press time on $5,000 bond.