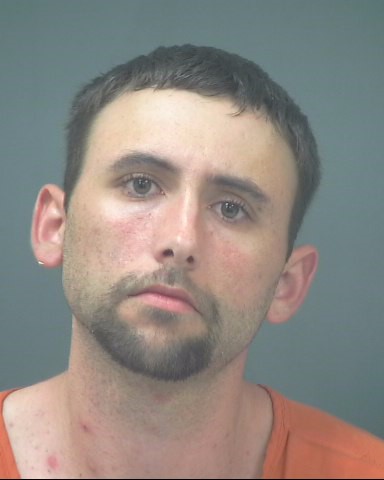 A man who admitted to being high on meth, struck a female and robbed her outside of Publix in Navarre Sunday night after she went inside the store to buy cigarettes for the man as a good deed.
Deputies with the Santa Rosa County Sheriff's Office later arrested the suspect, William Robbie Temples,and charged him with battery and robbery.
The charges stemmed from the incident, which occurred around 9 p.m. that night.  The female victim was shopping at the Publix in when she was approached by Temples. After a conversation and request for cigarettes, the female entered the store and purchased cigarettes for Temples.
While outside of the store, the victim gave Temples the cigarettes for free and told the man she did not want to be paid for them.
Temples then started asking the woman if she knew a place where he could buy drugs. That's when the suspect allegedly reached in his pocket and said he had a gun and demanded the victim's wallet. The victim told officers she thought the man had a gun and complied.
After taking her wallet, the suspect struck the female in the forehead. Temples threatened the woman by telling her he "knew where she lived" if she called law enforcement based on the fact that he had her driver's license.
Temples was later apprehended by deputies when they canvassed the area. Temples was transported to the Santa Rosa County jail where he remains behind bars on $10,500 bond.