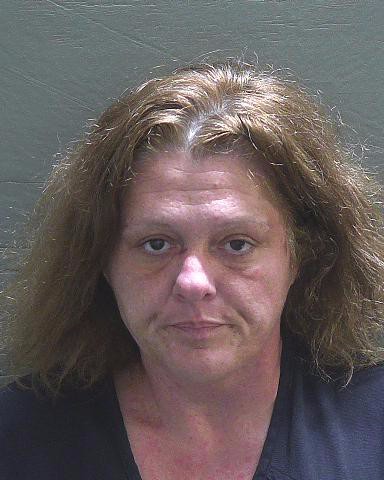 The Florida Highway Patrol's Bureau of Criminal Investigations and Intelligence yesterday arrested a Pensacola woman for charges related to her involvement in the March 23 trooper-involved shooting near Ten Mile Road and Chemstrand Road.
Sonya M. Womble, 43, who resides at 10101 Chemstrand Road in Pensacola, was booked March 25 into Escambia County Jail and faces the following charges:
a second-degree felony count of aggravated assault on an officer;
a second-degree felony count of possession of a weapon or ammo by a convicted felon;
a third-degree felony charge of criminal mischief – property damage;
a third-degree felony charge of armed trespassing; and
a second-degree misdemeanor charges of use of a firearm while under the influence.
Womble was issued a $160,000 bond and remains behind bars.
"We are thankful for the assistance at the scene from Escambia County Sheriff's Office and Escambia County EMS. We are also grateful that no one was injured during the incident," stated FHP Spokesman Lt. Jason King.