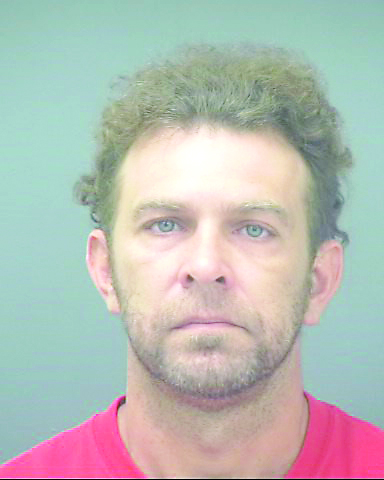 Matthew Brown, 40, was arrested July 5 on a first-degree misdemeanor charge of Battery after cops responded to a residence located in the 1400 block of Dartmouth Drive in reference to a disturbance.
According to the Santa Rosa County Sheriff's arrest report, Brown's wife stated that around 3:30 a.m., the couple had been arguing when she went to the kitchen to retrieve her phone. She stated he "grabbed" the phone from her, claiming it belonged to him. "He bullied me into the corner of the kitchen, screaming in my face," the SRSO report stated.
The victim said Brown came at her like a "bully" when she said she would contact police, stating he "came charging mad at me and said I might not be around much longer…raised his arm up and smacked me extremely hard on my left hip/glute region."
The victim stated the injury "stung and throbbed" but denied treatment by emergency medical services.
The report stated that Brown denied that any physical contact took place. However, a female deputy observed a "red raised hand impression" on the victim. Brown accused the victim of previously making false claims of battery against his mother. He was transported to Santa Rosa County Jail where he remains behind bars without bond as of press time.