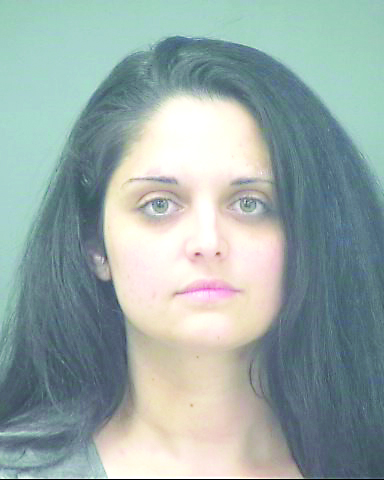 A 30-year-old Navarre woman who was caught making fraudulent returns at the Tiger Point Walmart over the course of two months was put behind bars back on April 1 and charged with numerous Larceny and Fraud charges.
Magen Serio was arrested and ultimately charged with four counts of Larceny and four counts of Fraud and posted $1,000 bond two days after she was booked into Santa Rosa County Jail.
According to the Santa Rosa County Sheriff's arrest report, the Loss Prevention team at the Tiger Point Walmart noticed Serio come into the store, steal items and then return them for store credit and cash on numerous occasions last December and January.
The store's loss prevention observed the woman hiding items in her basket, purchasing an identical item, and then walking over to Customer Service and returning the item for cash, while keeping the other item hidden.
They also observed her taking several children's toys into a department in the store and stuffing them in a blue bag. She then walked past the registers and went straight to Customer Service where she returned the items for store credit.
In all, the store's Loss Prevention estimated she got away with hundreds of dollars in fraudulent returns. According to Santa Rosa County Jail View records, was also arrested in January for Larceny.