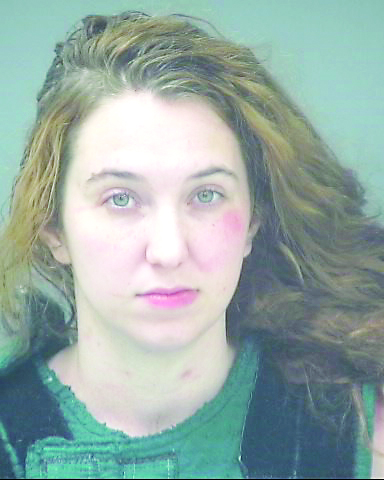 An alleged drunk Navarre woman was arrested last Thursday night and slapped with two felony charges after she kicked and attempted to bite and punch a Santa Rosa County Sheriff's deputy.
The suspect, 23-year-old Sara Willoughby, was arrested after the struggle last week and charged with Battery on a Law Enforcement Officer and Resisting an Officer with Violence.
According to the arrest report, deputies responded to the area of Gulf Boulevard and Navarre Beach Causeway that day at around 8 p.m. after they received complaints of a reckless driver in the area.
When an officer arrived near the location, they spotted the vehicle that was described to dispatch. The deputy was able to pull the minivan over in the Tom Thumb parking lot on Navarre Beach.
Inside the vehicle were three people including Willoughby who was passed out "drunk in the back seat", the report indicated.
The report stated Willoughby had vomited on herself and on the inside of the van. Another deputy arrived on scene and attempted to get Willoughby to wake up. At first, attempts to wake her up were unsuccessful, the report stated.
Eventually, the suspect woke up, but refused to get out of the vehicle. One of the deputies on scene attempted to pull Willoughby out of the vehicle by her right arm, but the suspect allegedly began kicking the officer and attempted to punch and bite the officer numerous times, the report stated.
When the other deputy stepped in to restrain the woman, the report indicated that Willoughby tried to punch the other officer again.
Eventually the two deputies were able to put Willoughby in handcuffs, but the report indicated that as they were escorting the 23-year-old to the patrol vehicle, the suspect "donkey kicked" one of the officer's legs.
Willoughby was transported to Santa Rosa County Jail and give an original bond of $10,000. That bond was later reduced to $4,000, but she remains behind bars as of press time.