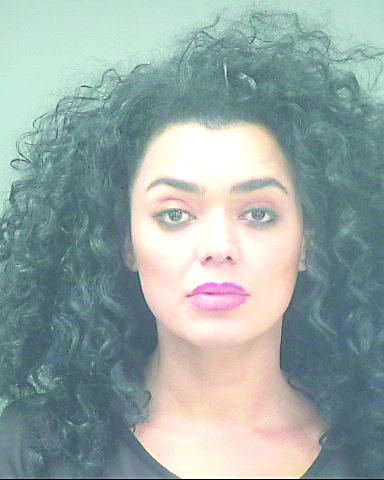 A Navarre Beach woman who was enraged about some derogatory statements attacked a child inside a Navarre home with a baseball bat, causing the child to suffer a sprained ankle.
The suspect, So'nia Burchfield, 40, of Homeport Drive, was also noted in the Santa Rosa County Sheriff's Office arrest report to have hit the victim with a laptop computer and a pair of high heels.
The alleged actions ultimately landed her in Santa Rosa County Jail on Child Cruelty charges.
The arrest report indicated that last Sunday, Burchfield was inside a home in Navarre when she went into the victim's room and started telling the child that someone was saying bad things about her, the report indicated.
The child's responded by saying "Why should we care about the things he said about us?" according to the report. The child's statement enraged Burchfield, according to the victim's statement.
The report indicated that after the comment from the child, the suspect took off her high heels and began hitting the child with them repeatedly.
The victim was able to pull the shoes away from her after Burchfield struck her "10 times", the report indicated.
Burchfield then grabbed a phone and a set of cologne bottles and threw them at the child. The victim told authorities that all of those objects missed the victim when Burchfield threw them at him/her.
The victim told authorities that he/she attempted to grab a pillow from the bed to shield himself/herself from the objects, and that was when the suspect allegedly took a laptop computer in the room and threw it at the victim. According to the arrest report, the victim stated the laptop hit him/her in the knee.
The victim said after throwing the laptop, Burchfield took a baseball bat located in the room and hit the victim with it on his/her ankle. The victim stated the severe pain caused him/her to scream out and someone came in the room and took the bat from the suspect before she could hit the victim again with it.
The victim later went to the hospital complaining of severe ankle pain and was told he/she had a sprained ankle.
When authorities spoke with Burchfield, she denied hitting the victim with the baseball bat, but did say she was upset. The suspect told the deputy that she was trying to deter the victim from yelling at her.