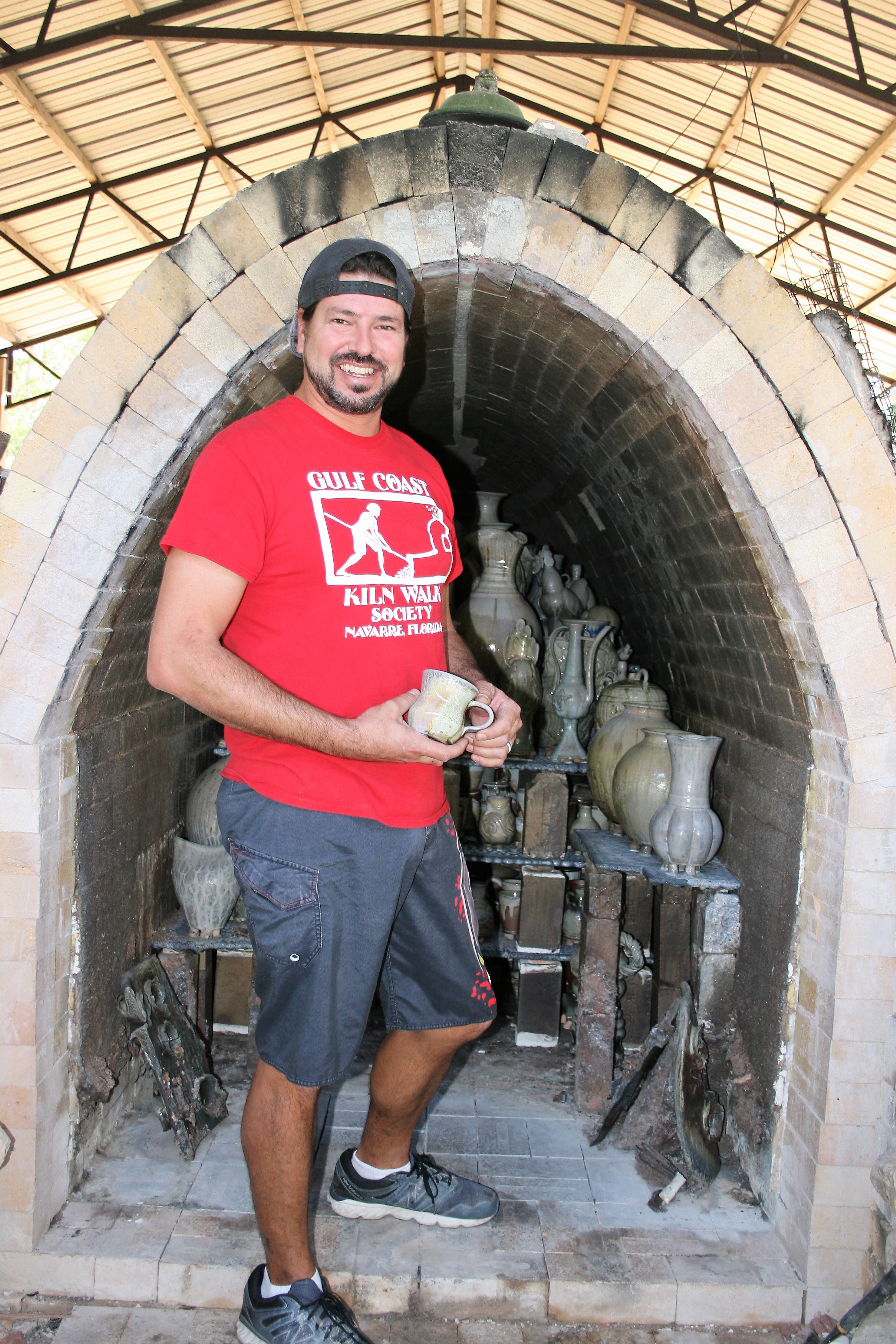 Jason Stokes unloading the unique, wood-fired pottery during the festival
The "WoodStoke Pottery and Kiln Festival" took place last Saturday, attracting a huge crowd to Holley Hill Pottery.
The event, hosted by the Gulf Coast Kiln Walk Society, was free and open to the public.
Founders Marty and Brenda Stokes and their son, Jason, were on hand to open up the Anagama & Ralph H. Phillips kilns, unloading unique pottery, which had been fired in the historic kilns.
The site's art gallery was also open, and a seafood and chili cook-off was also part of the festivities.
Participants received commemorative pottery bowl from which they sampled gumbo, wood-fired pizza, chili and cornbread.
The event capped off an exciting weekend for the Stokes' family. Their work was featured in a documentary entitled "Alchemy: Portrait of a Wood Fire Kiln," which was shown Feb. 10 at a community screening at the Imogene Theatre in Milton.
According to a press release, renowned filmmaker Patty Newton came to Santa Rosa County specifically to document the largest historical wood-fueled kiln in the State of Florida.
"It's a film about a community coming together around a fire, a really big fire, so I felt it was important to have the premiere in and with that community," she said.
In the documentary, Newton shows what happens when you gather eight tons of bricks, five cords of wood and 1,000 pieces of pottery with 100 of your closest friends to help tend a fire for five days, reaching temperatures over 2,450 degrees Fahrenheit.
Newton plans to take the documentary to film festivals.
"It may be aired on PBS," Marty told South Santa Rosa News at the festival.
For more information about the Stokes and Holley Hill Pottery, visit www.gulfcoastkilnwalk.org.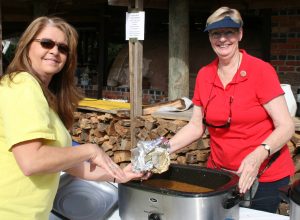 Volunteers Shawn Barlow Wildman, left, and Wanda Veal, right, helped serve up delicious food during the festival