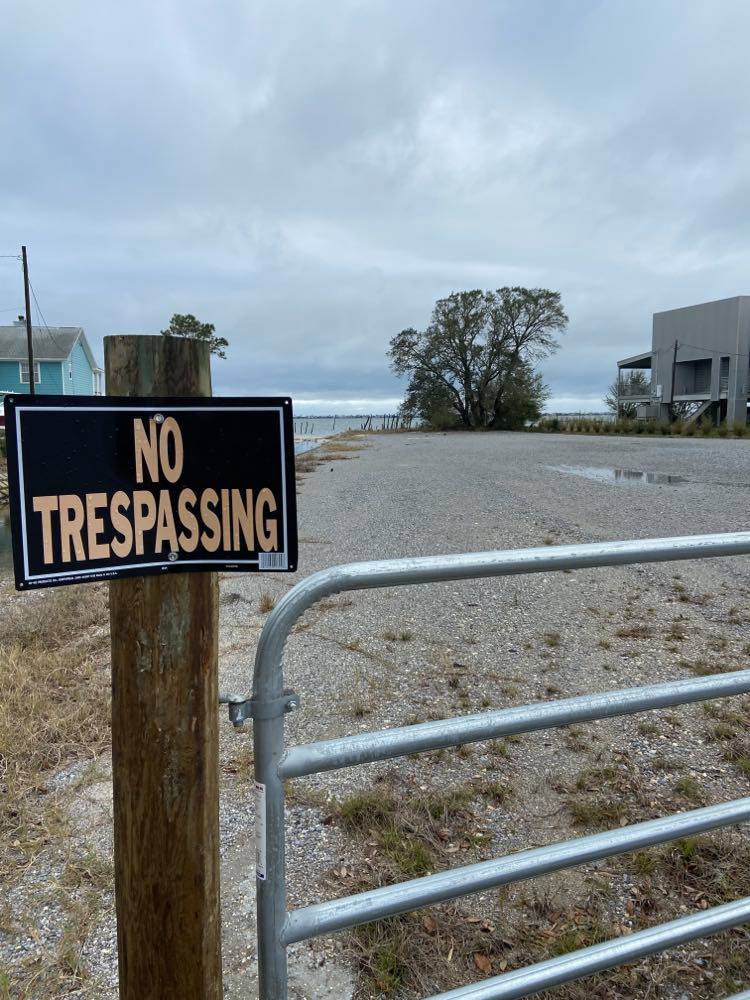 Residents want to use this county-owned waterfront property on Bay Street to launch kayaks and paddle boards. Photo by Romi White.
As a result of the county administration's December closure of the Holley Point Boat Ramp, which was reopened in February after public outcry, South Santa Rosa News discovered multiple other county-owned waterfront parcels which were previously or remain currently unidentified and unmarked.
One such parcel is located on Bay Street in Gulf Breeze. Santa Rosa County in 2018 purchased the roughly one-acre waterfront parcel for $350,000.
A drainage easement was improved on the eastern boundary of the parcel, but the majority of the site has permeable parking. However, as of earlier this year, a gate and no trespassing sign remained up at the site.
But Santa Rosa County is exploring changing that. The county is checking into the cost to maintain the site as a kayak launch, and a county official reports staff is looking into parking, safety and zoning regulations at this and other locations as well.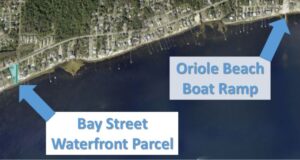 Andrew McKay during his morning talk show on News Radio 92.3 today discussed the hidden public waterfront parcels with District 5 Commissioner Colton Wright.
"I wish people knew about this stuff," McKay said, pointing out three previously unlabeled county-owned waterfront accesses on Hickory Shores Boulevard.
Earlier this year South Santa Rosa News began working with Santa Rosa County Property Appraiser Greg Brown II to label the unidentified county-owned parcels on his agency's website, and the Hickory Shores Boulevard accesses were some of those newly labeled as a result of the effort.
A parks department employee reported that years ago the county had been told to provide a list of the parcel locations to the property appraiser's office for labeling but said staff has not yet had time to do so.
McKay went on to ask Wright if the county plans to erect signage at the newly labeled parcels.
"I don't feel every location is appropriate for signage," Wright said.
Additionally, Santa Rosa County pays around $585 for public access signs and earlier this year staff reported there wasn't money in the budget for more at this time.
Wright can be reached via District5@santarosa.fl.gov.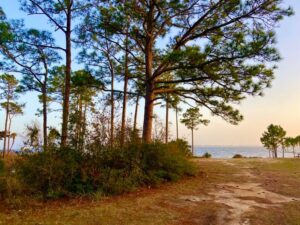 Despite not yet having signage indicating it is a county-owned park, residents have recently started utilizing this waterfront access, Alpine Beach Park located on Newport Street in Navarre, for launching paddle boards. Photo by Romi White.
CLICK HERE TO READ THE ORIGINAL STORY POSTED FEBRUARY 10: https://ssrnews.com/santa-rosas-hidden-public-waterfronts/