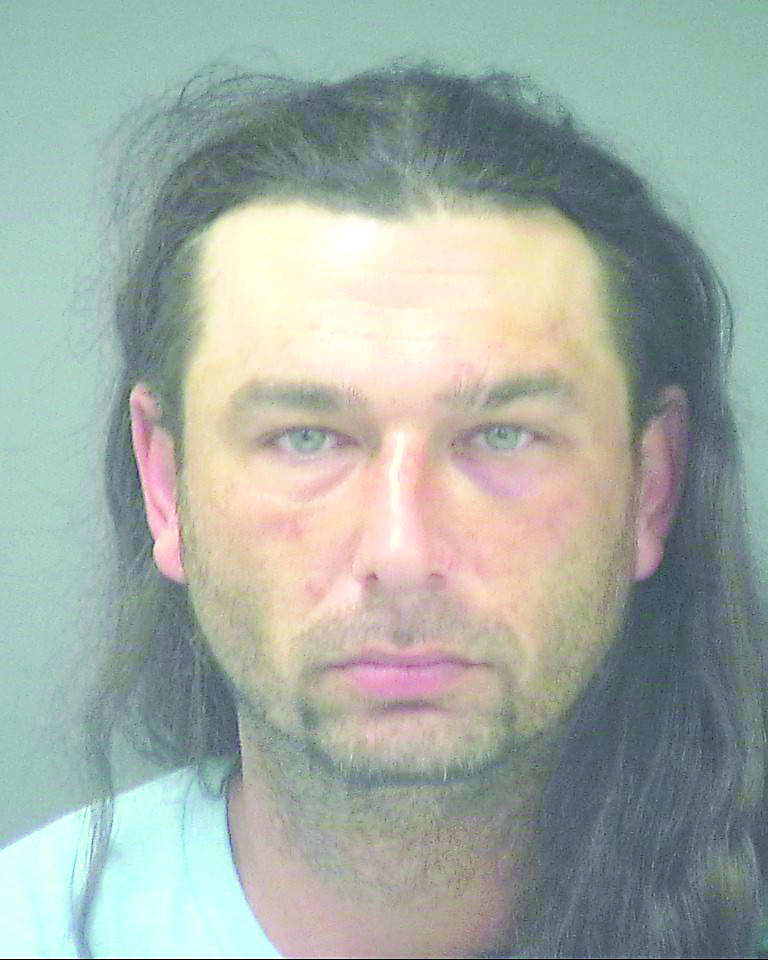 A Navarre man was put behind bars at Santa Rosa County Jail last Friday after he allegedly shoved his girlfriend into a wall, spit on her, and broke an urn of the victim's which contained her mother's ashes.
The suspect, Jeremiah Ivanoff, 33, was arrested following the alleged assault and charged with misdemeanor Battery.
According to the Santa Rosa County Sheriff's Office arrest report, a SRCSO deputy was dispatched to a home on Jeannie Street in Navarre early last Friday morning in reference to a battery complaint.
When the deputy arrived on scene, he spoke with the victim who claimed that she and Ivanoff, her live-in boyfriend of 6 months, had gotten into an argument the night before and Ivanoff became aggressive towards her, the report stated.
The victim told law enforcement that during the argument, Ivanoff began breaking things inside of the home, including her cell phone and an urn containing her mother's ashes, the report stated.
She claimed that she grabbed a sheet and put it over her head and begged her boyfriend to leave her alone, but according to the victim, Ivanoff grabbed her off of the couch, ripped her shirt and spit in her face, the report stated. The victim told the deputy that she did hit Ivanoff back to try to keep him from hurting her. She then alleged Ivanoff shoved her into a wall inside of the home, the report indicated.
The deputy observed a bruise on the victim's left shoulder, a mole on the victim's neck that had been ripped open and swelling on the victim's left cheek near her eye.
When the deputy made contact with the suspect he denied that any altercation occurred, the report indicated. The suspect pointed out to the officer that he had a bruise under his eye and when the deputy asked Ivanoff how he got the bruise, the suspect claimed "I assaulted myself", the report stated.
Upon being booked into Santa Rosa County Jail, deputies confiscated a bag containing 3.2 grams of marijuana from the suspect, giving him an additional charge of Smuggling Contraband into a Detention Facility.
Ivanoff was released from jail last Saturday after posting a $6,000 bond.