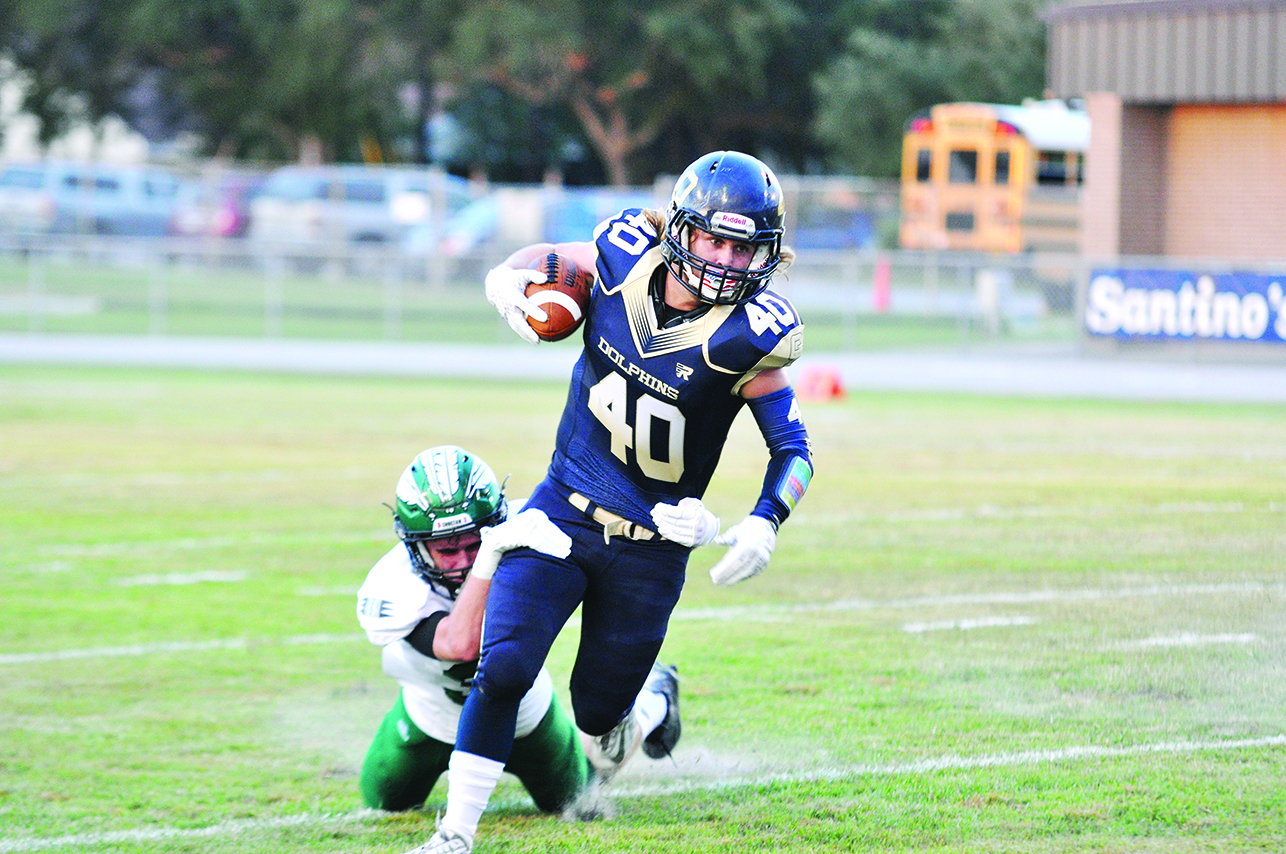 The District 2 6A Championship is not the only thing on the line Friday night when Gulf Breeze High School and Navarre face-off in the coveted Beach Bowl, there is also a decade-sweep for the Raiders and redemption for Gulf Breeze.
Last year Gulf Breeze jumped up to class 6A into Navarre's district, elevating the classic rivalry between the two teams to a new level of importance — a district championship and major bragging rights in this season's case. The Raiders come into the game with nine wins in-a-row against the Dolphins, but Navarre Head Coach Jay Walls said that his team wasn't focused on the record.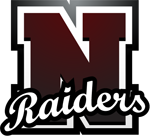 "Honestly we really haven't talked about a streak and the Beach Bowl trophy and that's certainly important." Walls said. "It's big because of the rivalry and that's what we were playing for in the past until Gulf Breeze was put in our district last year, so it's really been more about that this is district play — this is for the district championship and I'm sure Clayton and his staff are doing the same thing," he said.
On the other side of the rivalry, first year Head Coach Bobby Clayton isn't shying away from the fact that it is for the District Championship or that a long-standing record is on the line. The Dolphins faced a similar 9-0 situation when they went up against Pace High School two weeks ago.
"Well we got a tough job don't we," Clayton chuckled. "Ya know Navarre is good, but my guys have proved they can play and hang with anybody — obviously Navarre has the upper hand with winning over the last decade, so ya know maybe we can break that streak — same thing [as] with Pace," he said.
"Pace had beaten Gulf Breeze the last about 10 years and we ended that streak a couple weeks ago so we can hope that we can do the same against Navarre this Friday."
Clayton agreed that Navarre and Pace are similar in the way that both teams use their running back often and effectively — Michael Carter for Navarre, and Anthony Johnson Jr. for Pace — but feels that his defense has learned a lot facing so many talented running backs this season.
"We have faced a lot of good running backs this year on our schedule, maybe not to the highest caliber Michael Carter is rated, but ya know I told somebody the other day, 'Michael Carter is not gonna leave this game with 0 yards rushing unless he gets hurt during pre game' — which I doubt is gonna happen." Clayton said.
"So the guys gonna get his touches, he is going to get his yardage, we hope to limit that and we gotta play tenacious defense and get after the football. Ya know, it's no secret he will touch the football 25-30 times a game," Clayton said.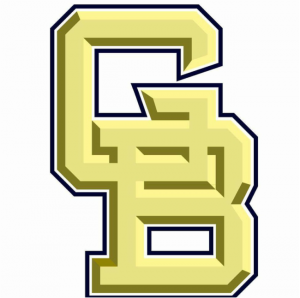 Carter is coming into the game ranked 8th in the state out of the top recruited running backs by 247 Sports and scout.com. He leads the Raiders in rushing by leaps and bounds — putting up 1295 rushing yards out of the team's season total of 2325, and adds another 369 receiving yards to put him over 1600 total yards for the season.
Walls knows Carter is integral to the Raiders' offense that they have been running this year, but says that they still try to spread out the offense and get the ball out to their receivers as well, pointing out the fact that quarterback Caine Adamson can also cause some problems running the football.
"Ya know as far as our passing game, we definitely try to take what people give us based on what they're doing coverage wise, what they do front-wise, what we feel like is some things we can have success with." Walls said. "But we definitely preach to our receivers, running backs, we preach to our quarterback that we gotta execute and protect the ball, we don't just throw the ball up for grabs."
Adamson is coming into the game off a 70-26 victory over American Heritage High School in which he threw two interceptions and only completed half of his six passes, although Carter set a single-game record with 7 touchdowns and over 300 yards.
The Dolphins' secondary has been strong this season, led by Walter Yates III (6 interceptions, 224 yards, 1 touchdown) and Matthew Demahy (6 interceptions, 102 yards) they have posted an impressive 17 interceptions for 377 return yards and one touchdown.
When asked about Adamson's six interceptions on the season, Clayton agrees that Gulf Breeze may find success against the Raiders if they can force them to go through the air instead of over the ground.
"So if we can get Navarre into a passing game I feel we have a huge advantage, ya know that means Michael Carter's not running the football," Clayton said. "But if we can get them into a passing-type game I feel confident our DB's will be there and do a good job of covering those receivers."
Gulf Breeze senior quarterback Tyler Phelps leads the Dolphins offense with 2,245 total yards, 2,109 of them passing yards. The rest of the offense puts up another 1143 total yards, over 600 of them coming from sophomore running back Tyler Dittmer on the ground.
Phelps missed the majority of last season with a collarbone injury and will play Navarre for his second time after a 35-0 shutout his sophomore year. When asked about Phelps development, Clayton explained that he saw something special in Phelps when he coached at Gulf Breeze in 2013 and is constantly communicating with him on and off the practice field.
"I actually coached — I was on staff here when Phelps was a freshman even though I was on the defensive side of the ball, I always paid attention to what was going on offense," Clayton said. "I watched his development as a freshman and as a freshman he was a very special player who I knew was gonna continue to grow, and then I left for the two seasons…it was very unfortunate his injury last year which cut his season short — but man, he's a heck of a quarterback."
Navarre (8-0) is sitting at the top of the 6A District 2 table after defeating American Heritage and will host Gulf Breeze (7-1) who is second place in the district. Both teams are undefeated in conference play and face-off tonight at 7:30 at Bennett C. Russell Stadium.