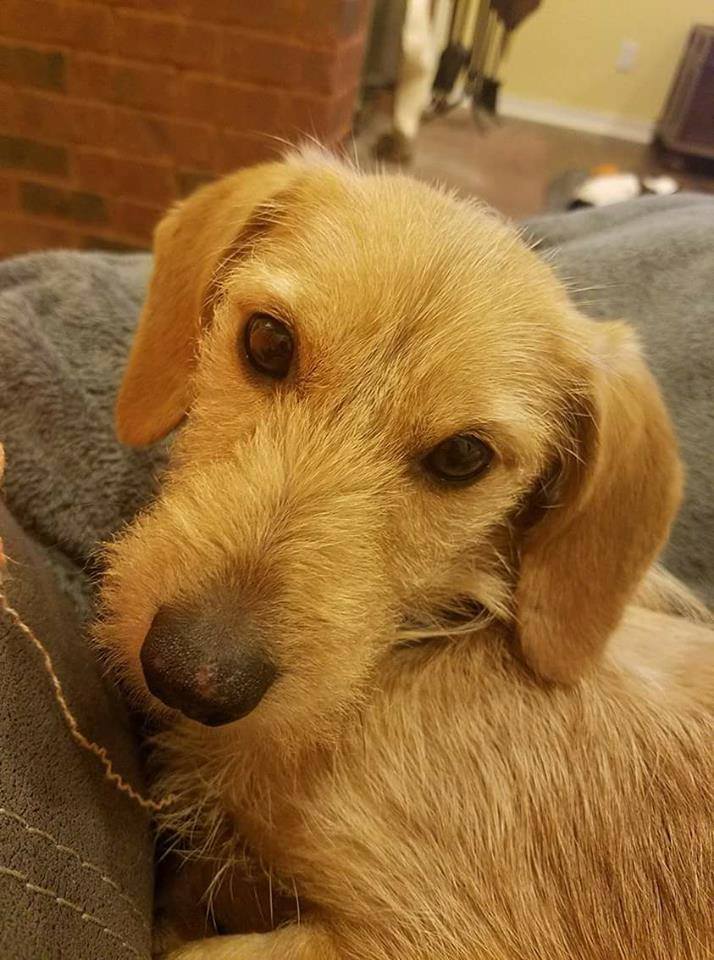 This is Dave!
Little Dave found his way to the Rescued Rescuers Dachshund Rescue earlier this year. He was in a lot of pain, and had obviously suffered a traumatic injury — most probably being hit by a car. It was determined that his spinal cord was severed at the base of his tail, and the only option was to amputate his tail and one of his rear legs.
Fast forward six weeks, Dave is running laps around the other dogs in his foster home and has the sweetest disposition. He loves to snuggle and chase tennis balls and is now looking for his forever family.
As Dave's body heals, he still has issues with incontinence, which may or may not get better with time, so he's truly looking for his angel — someone who will love him for the super pup he now is, someone who will be as devoted to him as he will be to them.
Dave is available thru the Rescued Rescuers: http://werescuedogs.org/2018/01/30/dave-undergoing-treatment/
Age: 2
Weight: 11 lbs
Sex/Spayed Neutered?: Male/Neutered
Coat: Wire
Color: Wheaten
Energy level: Medium
This week's Adopt-a-Paw feature is sponsored by St. Francis Veterinary Center in Navarre