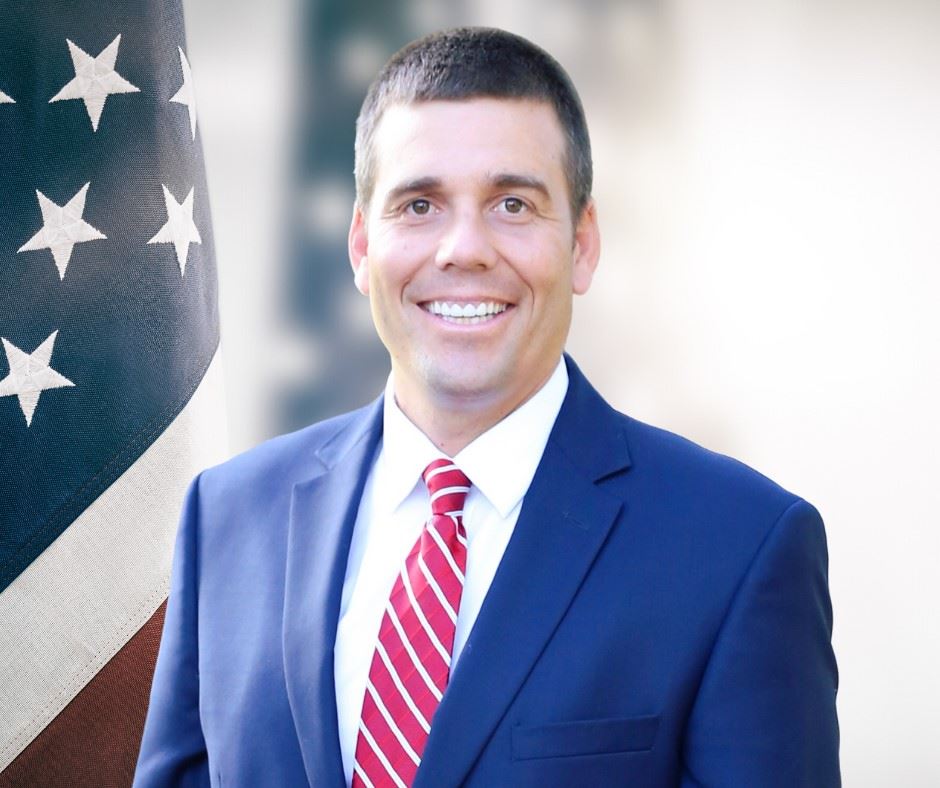 Santa Rosa County District 3 Commissioner James Calkins has been facing attacks by fellow commissioners and others after questioning County Administrator Dan Schebler over problems which have arisen from the drastic restructuring of county departments.
The turmoil started last summer when Schebler started firing and replacing directors in multiple departments. Issues escalated April 13 when Schebler denied the county had failed to apply for state money for roads, instead blaming the lack of funding on the state running out of money. But Schebler recanted and revised that story with an April 16 statement issued on his behalf, stating staffing changes in the public works department and a lack of time to file caused the problem.
Subsequently, during the April 22 commission work session, Calkins expressed support for removing Schebler from the $140,000 job due to a lack of confidence in his leadership. That brought forth an onslaught against him from fellow board members.
Chairman Dave Piech accused Calkins of bashing staff, District 2 Commissioner Bob Cole questioned Calkins' Christian faith, and District 5 Commissioner Colten Wright accused Calkins of being on a "witch hunt."
Piech went on to argue that county didn't lose $1.4 million in state money, only the "opportunity" to get road funding.
"If we sit up here and blame staff and point fingers at staff, then we are at fault for the morale and quality of work being done," Piech said, telling Calkins, "Until you've led people, and I mean led people in an organization, you might wanna just sit back and watch or just read a book about leadership."
Piech then brought up previous code enforcement violations Calkins received years ago when he owned and operated a business on Navarre Beach.
"You're turning this into being about me, it's not about me," Calkins said, stating that commissioners allow their personal relationships with county staff to interfere with performing the job they were elected to do. "We start to get blinded and ignore the mistakes…if we don't fix it, then it will be our fault."
Cole touted himself as being the most senior board member and declared the discussion over Schebler was "done," expressing hope the Chairman would agree with him. "I think the brow-beating bullshit that we've heard about this for the last 15-20 minutes and over social media has been enough of a reprimand."
During the April 27 commission meeting, Matt Nolan, husband of Tiffany Nolan, an administrative aide who works for the county commissioners, was first to speak. He also took aim at Calkins. "What you're trying to do is belittle people within the administration, within the department," Nolan said. Before leaving the podium, he also brought up Calkins' old code enforcement issues.
Calkins responded by stating he would not respond to Nolan, whom he accused of trying to distract from the issues with Schebler. He also praised Nolan's wife but stated he will no longer communicate with her due to trust issues.
Public forum continued for a couple of hours with several citizens calling for Schebler's resignation. However, the board took no action on the matter.
The next board meeting will take place, starting at 4:30 p.m. on Tuesday, May 11 at the County Administrative Complex, located at 6495 Caroline Street in Milton.