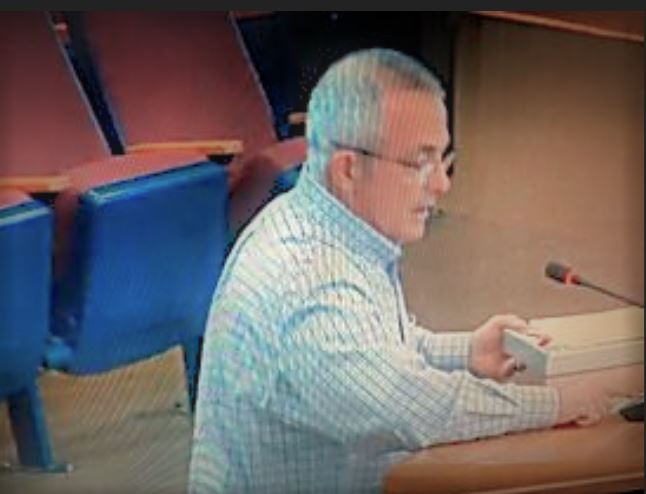 Santa Rosa County Commissioners during Monday's committee meeting decided to remove Kerry Smith, a candidate seeking political office, from two county advisory boards.
"I think I'm going to trot into here pretty easily," Smith said of his bid for the District 2 commission race. He told commissioners he had been asked to step down but refused to resign because he did not consider it a conflict of interest.
But Commissioners disagreed and supported his removal.
District 5 Commissioner Colten Wright pointed out that he resigned from his appointment to the county's Local Option Sales Tax (LOST) committee on the day he announced his candidacy for the commission.
"I do think it's appropriate for (Smith) to be pulled off those boards at this time," said Wright. "I think any time you run for office, just for public perception point, it's good to separate yourself from the business of the county."
District 3 Commissioner James Calkins said he was surprised Smith did not voluntarily resign, stating that would have been the honorable way to handle the situation.
Subsequently, District 1 Commissioner Sam Parker nominated Ed Carson, a general contractor, and Keith Motola, a fishing guide, to fill the vacancies on the zoning and marine advisory boards.
Calkins applauded Carson's work with the business community, and Wright noted that he had served on the LOST committee with Carson, whose insight will "serve the county well."
However, Smith called it "silly" to appoint Carson as his zoning board replacement. "There's one group of people that I've been opposed to on the board, and that is residential developers," Smith argued.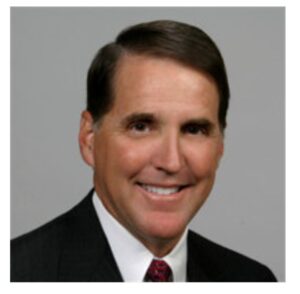 But supporters of Carson's nomination point out he's not a residential developer. Carson Construction since 1987 has specialized in rehabbing commercial properties which have been neglected or have environmental concerns. Additionally, Carson was appointed in 2002 to the Florida Building Commission by former Governor Jeb Bush. He also serves on several charity boards and leads the Santa Rosa County Chamber of Commerce's legislative coalition.
Despite his credentials, some residents of South County still aren't satisfied with Carson's nomination, citing his work helping revise the county's land development code, which they say doesn't provide enough protections from development.
Commissioners are expected to move forward with formal approval of Carson and Motola during the board's regular meeting Thursday, February 24. To do so, they will also need to approve modification of a 2019 policy which prohibits zoning board members from serving on more than one committee since Carson continues serving on the LOST committee.
That meeting will take place, starting at 9 a.m., at the County Administrative Complex, located at 6495 Caroline Street in Milton.