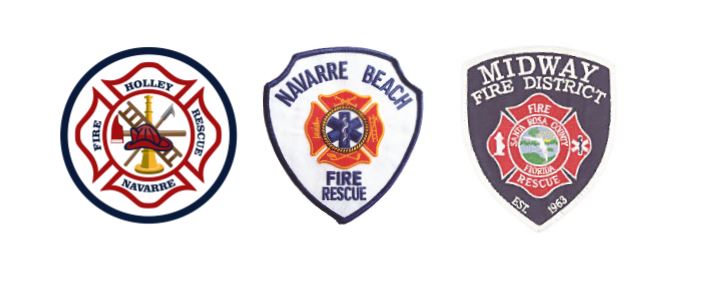 The first of many meetings between Holley-Navarre, Midway and Navarre Beach fire departments to discuss the possibility of consolidating into one fire department will take place at the end of the month.
Midway Fire Chief Jonathan Kanzigg met with Holley-Navarre Fire Chief Ron Norton last week and agreed to set a meeting date for March 31.
Over the past three weeks, all three departments met at their respective Board of Fire Commissioners meetings and voted to move forward with talks of consolidating.
Kanzigg approached each department head about the idea earlier this year after learning the pros of consolidating at a recent Fire Chiefs Conference.
The open public meeting will take place at the Holley-Navarre Fire Station at 9 a.m. The department is located at 8618 Esplanade Street, directly behind the Winn Dixie in Navarre.
This meeting will be the first of many before the departments could consider putting the issue on an upcoming ballot.
First, the departments will have to do a Feasibility Study to determine whether the move will be cost effective and they will also have to decide a new millage rate for the district, which would also be on the ballot.