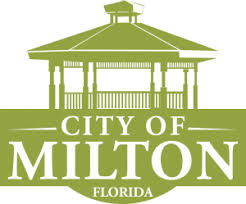 Councilwoman Shannon Rice was outvoted 6-1 on Monday, March 23 when the Milton City Council agreed to pass an Emergency Declaration due to the COVID-19 pandemic.
Councilwoman Peggi Smith was absent, and council members Casey Powell and Heather Hathaway participated by telephone.
A short meeting had been anticipated, but it lasted almost two hours as Rice and Councilman Jeff Snow questioned declaration verbiage which states, "All citizens are called upon and directed to comply with necessary emergency measures, to cooperate with public officials and emergency services forces in executing emergency operations plans, and to obey and comply with the lawful directions of properly identified officers."
Both council members objected to the words "directed" and "comply."
Debate ensued, and after about an hour Councilwoman Mary Johnson called for the question, seconded by Councilwoman Sharon Holley.
The Declaration of Emergency passed, and the meeting was adjourned.
Shortly after the meeting Councilwoman Rice took to social media to voice her opinion about the outcome and made the following call for her elected counterparts to be removed in the upcoming November election: "
There is an election in November. I hope you are watching and paying attention to who is working for you

and who is working against you. Four Council Members will be up for re-election."
Rice on March 24 then went on a local radio show and accused the Mayor and City Council of attempting to infringe on the civil rights of the citizens by the implementation of this declaration.
On March 25 she wrote the following on her government social media page: "Mayor Lindsey (sic) can sign her name to any piece of toilet paper; it means nothing to me and you can decide what it means to you. This Declaration is the third junk document that she's authored while sitting on her 'throne'.

"
Rice repeated the comparison to toilet paper on radio March 25, adding commentary about Councilman Jeff Snow, stating let's "not let Snow rewrite history," referring to his yes vote on the declaration.
She then took aim March 27 at Mayor Lindsey, posting, "OMG! Mayor Lindsay hates Milton!" and "She hates Milton! Citizens wake up!"
The Milton City Council is scheduled to meet 5:30 p.m., April 14 in the chambers at City Hall.
Citizens may watch livestream, view archived meetings or receive updates on closures and other city information at
https://www.miltonfl.org/
,