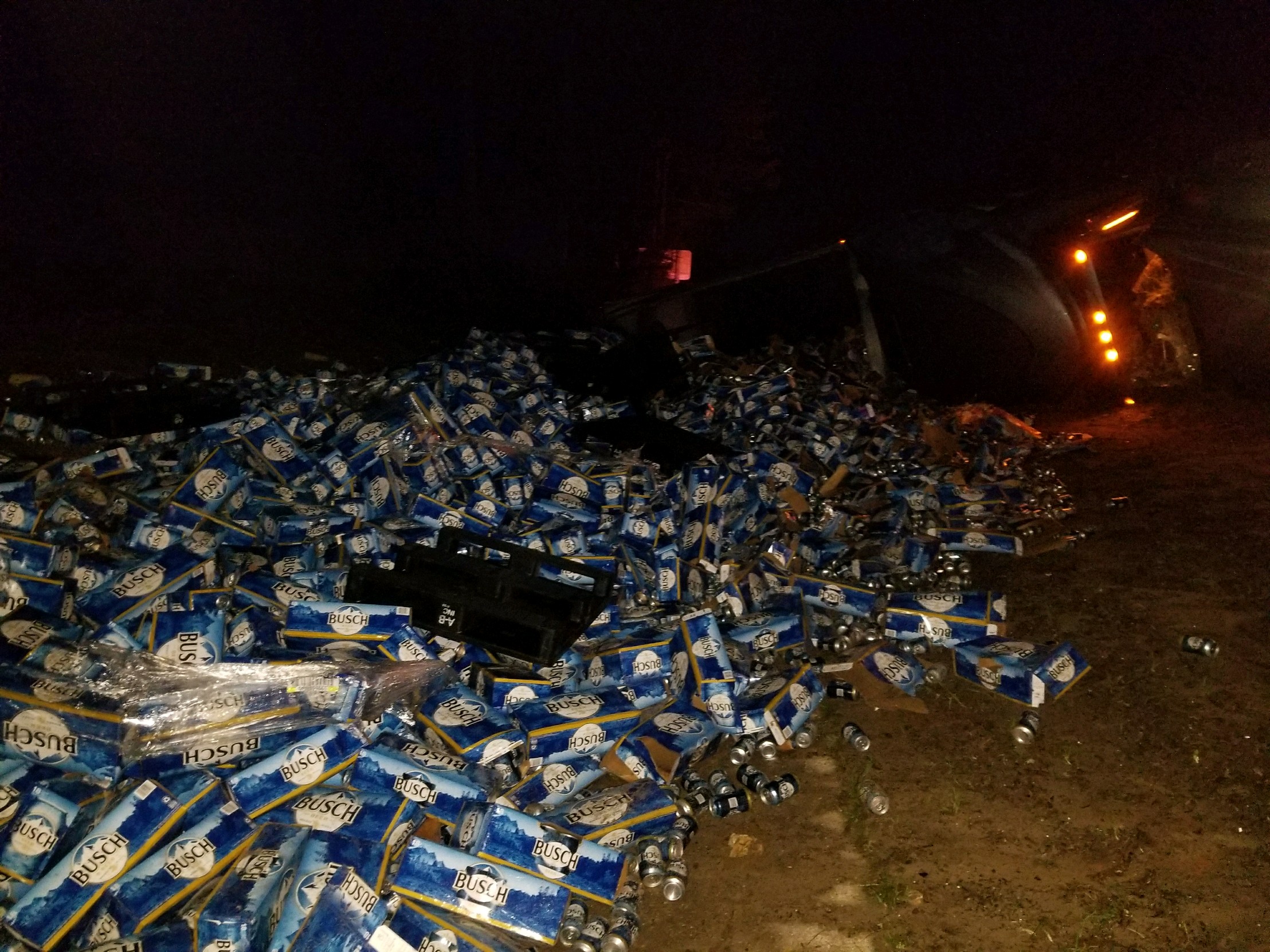 The Florida Highway Patrol reports that a tractor-trailer which was traveling west on Interstate 10 in Okaloosa County overturned, throwing an estimated 60,000 pounds of Busch beer along the roadside.
The driver of vehicle, Michael Nolan Powell, 44, of Simpsonville, South Carolina was reported to have minor injuries from the incident.
According to FHP, Powell failed to maintain his lane, resulting in the vehicle traveling in a northern direction off the roadway and into the north shoulder before overturning onto its passenger side.
Alcohol was not a factor in the crash per the FHP report. Powell was cited with careless driving.