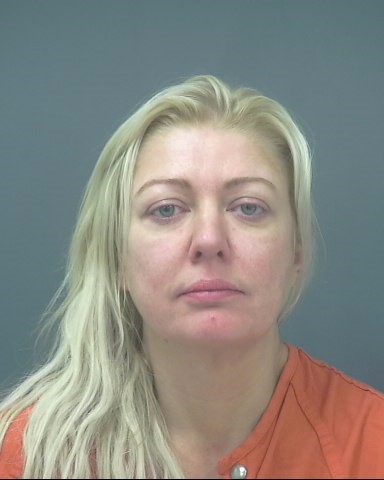 A Destin dentist who was reportedly so intoxicated she was driving westbound in the eastbound lanes of U.S. Highway 98 last Saturday night was slapped with DUI charges after a Santa Rosa County Sheriff's deputy caught up with the woman near Lighthouse Pointe in Navarre.
The driver, Elena Kopko, 42, of Turkey Oak Drive in Navarre was charged with Driving Under the Influence (blowing a .15 or higher on the Breathalyzer with a person under the age of 18 in the vehicle) and Cruelty Towards a Child after officers found the suspect had two children in the vehicle with her.
Kopko, noted as being a member of the American Academy of Cosmetic Dentistry, the American Dental Association, the Academy of General Dentistry, the International Congress of Oral Implantologists, the Florida Dental Association and the Pensacola Dental Society is a dentist at Mizell Family Dentistry in Destin. According to dental office staff, Kopko sees patients on Tuesdays.
According to the arrest report, a caller alerted dispatch to a possible drunk driver near St. Paul United Methodist Church in Midway last Saturday around 11:20 p.m.
A SRSO deputy was notified via dispatch that the caller noticed the woman driving westbound in the eastbound lanes of Hwy. 98 and that the driver of the white Mercedes was driving all over the roadway.
When a deputy arrived near the location, the report indicated the officer found Kopko driving the wrong way on the roadway.
As the deputy followed the Mercedes, he noted the car running off of the roadway several times and that the driver was swerving back and forth within the two lanes.
The deputy conducted a traffic stop on the vehicle and Kopko pulled over about a mile east of Lighthouse Pointe in Navarre.
When the deputy approached Kopko during the stop, he noted in the report that he smelled a strong odor of alcohol coming from the vehicle. The deputy also noticed two children riding in the vehicle with Kopko.
When the deputy asked for Kopko's car keys, the woman turned the car on and then turned it back off again before handing the officer the keys, the report stated. At that point, the deputy asked the driver several times if she would perform a field sobriety test.
Kopko eventually agreed after being asked several times by the officer if she wanted to perform the tests, the report stated.
Kopko subsequently blew over double the legal limit on the Breathalyzer test and was arrested without incident after she was unable to perform the field sobriety tasks adequately.
She was placed behind bars on $8,500 and was later released on March 13 after posting bond.