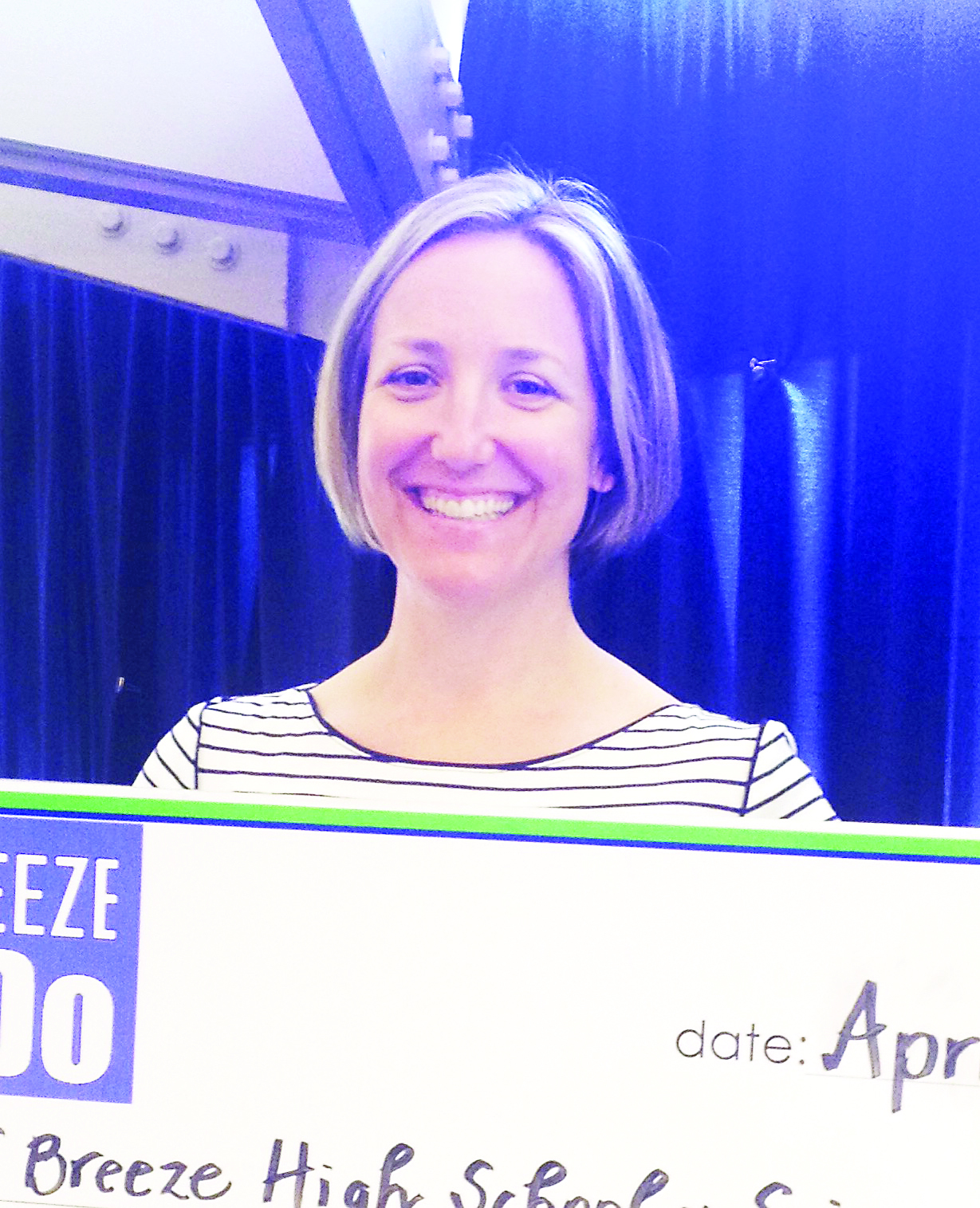 Erin Cosky, a science teacher at Gulf Breeze High School in Santa Rosa County, has been selected through a competitive application process to participate with over 100 other educators from across the U.S., Canada and the United Kingdom in the 2016 DEN Summer Institute (DENSI). Hosted by Discovery Education's Discovery Educator Network (DEN) July 17-22 at Loyola University in Chicago, Illinois, the DENSI is an immersive, week-long professional development experience focused on professional learning, leadership, and networking
During DENSI 2016, Cosky will participate in a number of interactive seminars and hands-on workshops led by keynote speakers, the Discovery Education team, and members of the Discovery Education Community that will energize her own teaching and learning. In addition, DENSI will provide opportunities for participants to connect, collaborate, and share resources, ideas, and strategies for integrating the latest technologies and digital content into instruction. Upon completing the summer program, Cosky will return to her local community prepared to share new strategies and techniques for integrating digital resources into curriculum and instruction with her peers across their school system and around the world.
"It is an honor to be selected to participate in DENSI 2016," Cosky said. "I am looking forward to this exciting opportunity to collaborate with professionals from different school systems and learn more about how to integrate new techniques and strategies into my classroom that will improve student achievement. I can't wait to share what I learn with my colleagues when I return, only two weeks before pre-planning starts!"
Participation in the annual summer institute is open to educators recognized by Discovery Education, the leading provider of digital content and professional development for K-12 classrooms, as STAR Discovery Educators. The Discovery Education Community is a community of practice focused on connecting educators to their most valuable resource, each other. Discovery Education connects educators across town and around the world through social media, virtual conferences, and in-person events — fostering valuable networking, idea-sharing and inspiration.
Since 2005, members of the Discovery Education Community have held over 65 thousand events impacting more than 2.6 million educators.
"As a STAR Discovery Educator and participant in the Summer Institute, Cosky has demonstrated her leadership and commitment to using the latest innovations to improve student learning and academic success," said Lance Rougeux, vice president of learning communities and instructional implementation for Discovery Education. "During DENSI, Erin Cosky will be able to gather a host of resources and learn numerous strategies for transforming teaching and learning they can not only use in their own classrooms, but also share with their colleagues in Santa Rosa County Schools."
For more information about the DEN Summer Institute or other Discovery Education initiatives, visit www.discoveryeducation.com.