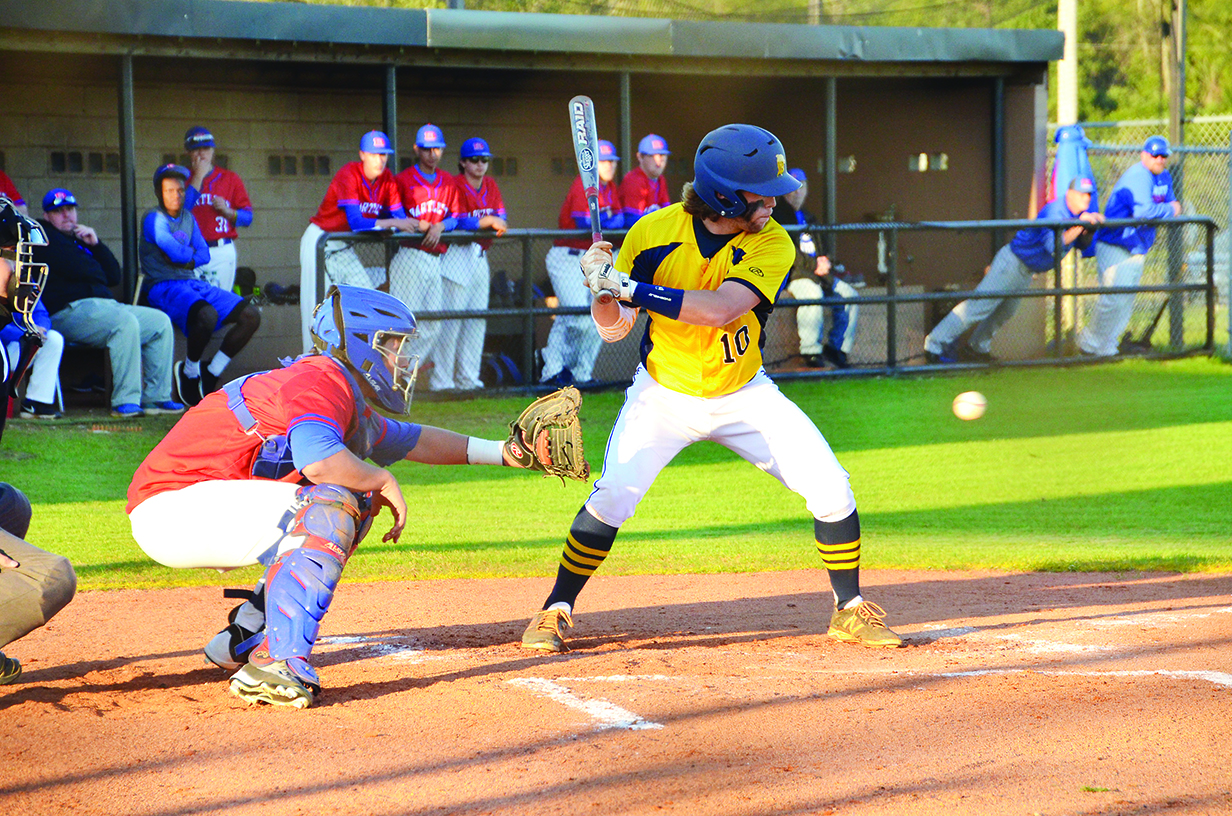 The Dolphins won a decisive 10-4 match against Bartlett High School from Tennessee last Monday afternoon, ending any hopes of a Panthers' comeback with three runs in the fourth inning.
Bartlett was the first to bat, and scored off of an error from Leland Reames, which gave Jon Boloelli an opportunity to slide home and put his team on the board and into the lead. The Panthers added another run from Phillip Bay after Barrett Taylor hit a solid ball to the left infield and picked up an RBI along with first base.
Evan Harless stepped up to the mound for the Panthers and opened up the night a little bit rusty. Harless threw eight balls between his first two batters — walking them both — and then hit Gulf Breeze's Parker Baynes to load the bases. Brandon Schrepf stepped up to the plate for the Dolphins with a runner on all three bases and finally helped Gulf Breeze toward the teams eventual victory with a hard hit to left field, giving Derrick Whited the lead he needed to slide home and make the score 2-1.
Baynes, Schrepf and Reames would also score in the bottom of the first in order to turn the tables on Bartlett and take the lead 4-2 heading into the second inning. Both teams did well to get hits during the match and get on base, with a total of only eight combined outs coming from strike-outs.
Gulf Breeze was winning 5-3 in headed into the bottom of the fourth inning, and needed to do something to stop an increasingly threatening Bartlett side that had managed a run in the team's previous plate appearance. Coming off of a strong display in the top of the fourth with two strikeouts, the Dolphins used their momentum to push the game out of reach of the Panthers with three more runs from Baynes, Shrepf and Reames.
Gulf Breeze secured their victory with a final pair of runs from Jace Amberson and Whited to make the final score 10-4. The Dolphins overall record fell to 6-6 after a loss against Choctawhatchee High School last Tuesday in a conference showdown that saw the team drop the game 9-4.